The Committee on Health has listed stigma, poverty and drug abuse as leading contributors to the country's mental health challenges.
This was contained in the Committee's report on the Mental Health Bill 2014, which the House is set to debate on Thursday.
According to the report, Uganda ranks among the top six countries with the highest cases of mental illness in Africa, and has a 33 per cent overall global ranking.
"Poverty, drug abuse, rising burden of diseases such as diabetes and cancer, civil war are to blame for the rising cases of mental disorders," said Michael Bukenya, the Chairperson of the Committee on Health.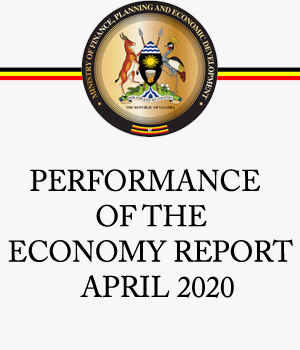 In the Bill, MPs intend to create a Mental Health Advisory Board and to regulate controversial treatments such as the electro-convulsive treatment, which human rights groups describe as torture.
MPs want the new legislation to provide for consent of conscious patients before the procedure, and prescribe foul proof procedures for other categories of patients.
With a treatment gap of 83 per cent, the Committee said most of the patients, especially in rural areas, resort to spiritual solutions that are unscientific and only serve to worsen their conditions.
"The treatment gap of people with mental disorders is 85 per cent. Mental health is a reason to visit traditional healers and religious leaders," said Bukenya.
MP Jacob Oboth Marksons (Ind., West Budama South) said the country should use this new legislation to have a conversation on mental health.
On stigma, MPs are pushing for a fund to facilitate a nationwide sensitization drive to end maltreatment of patients.
"The stigma surrounding mental health causes exclusion, discrimination and reduces access to mental healthcare by those who need it the most. Government should allocate resources for mobilisation and sensitisation of communities," reads the report in part.
Uganda's only mental hospital at Butabika has 550 beds, with occupancy of 150 per cent, a further burden on the inadequately funded facility.
During the Committee's hearings, controversial former Makerere University don, Stella Nyanzi, asked MPs to pass the new law and discard the current one, which she said is an "obsolete tool of repression."
Nyanzi was subjected to a mental check whilst in detention at Luzira Prison. Human rights groups and civil society organizations would later petition the Constitutional Court to challenge the Mental Health Act currently in force, saying it is colonial.