After Government Spokesperson Mr. Ofwono Opondo revealing how it might be hard for the president Museveni to scrap off the August House as the news circulated last week, now Parliament is set to consider a motion seeking to implement regional governments as provided for by the Constitution.
"There's no intention by President Museveni to abolish the Parliament.  It's you to accept what you read in the media but I'm telling you the fact. He can't do that", Ofwono stated.
Hon. Stephen Mukitale (Ind., Buliisa) moved the motion, which seeks to reintroduce before Parliament a Bill to operationalise regional governments as stipulated by Article 178 of the Constitution.  The Article allows two or more districts to cooperate and form a regional government.
Mukitale argued that under Article 178 (3) of the Constitution, the regions of Buganda, Bunyoro, Busoga, Acholi and Lango agreed to form a regional government.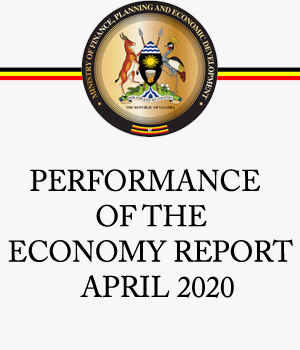 "Under Article 178 (4), the headquarters of the regional governments were declared to be Mengo Municipality in Buganda, Hoima Municipality in Bunyoro, Jinja Municipality in Busoga, Gulu Municipality in Acholi and Lira Municipality in Lango," said Mukitale.
The motion further urges government to commence processes leading to the establishment of the five strategic cities of Hoima, Nakasongola, Fort Portal, Moroto and Jinja as provided in the National Development Plan II and Vision 2040.
"Government should also consider elevating the Municipalities of Jinja, Arua, Mbale, Gulu and Mbarara as cities," added Mukitale.
Hon. Nelson Lufafa (NRM, Butembe County) noted that regional governments have the ability to handle Local Government issues in a comprehensive, efficient and cost-effective manner.
"The mission of regional governments is crucial to the state's ability to implement its policies successfully and cost effectively," said Lufafa.
Presiding over the plenary sitting on 6 September 2018, the Deputy Speaker, Jacob Oulanyah, referred the motion to the House Committee on Public Service and Local Government for consideration.
Oulanyah said that debate on the motion would not be adequate without views from other stakeholders.
"This is a national issue and requires further consultations, if we are to have an informed debate," said Oulanyah.