President Yoweri Kaguta Museveni has rapped 'indesciplined' opposition politicians who are busy telling foreigners lies about Uganda.
Speaking during the Nation's State of address held at State House Entebbe, Museveni said that this will not help them since Uganda is not a failed State.
Museveni says our security will not allow anyone to destabilize Kampala or any other of the country citing some NGO being involved in acts of sponsoring oppositions leaders and unemployed  youth to burn down the city.
"Some money is being sent in the country to sponsor the Youth to burn Kampala. This is through burning vehicle tyres in the middle of roads. My sources tell me that Youth are being paid Shs. 100.000 to burn tyres, Shs. 300.000 to burn Petrol Stations among others but this will not happen here because we more alert than never before." Museveni stated.
Elaborative president noted that Uganda has powerful institutions: the armed forces, the LC structures, the Leagues, the District Parliaments (Councils – 123 of them), the National Parliament, the Ministries etc., etc.  These have handled the issues of Uganda from a very low base to where it is now.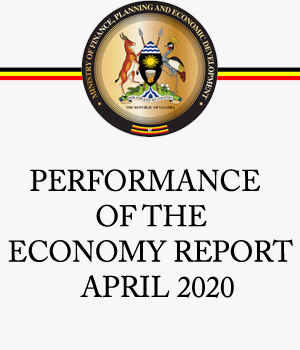 "Uganda is not a failed state. If there are people of good will, the World is not short of vacuum areas, where there is no state authority. They could, surely, help there if they have some redundant capacity.  There is Afghanistan, Somalia, Eastern Congo, Iraq, Yemen etc." He Stated.
Museveni also added, "Ugandans you liberated yourselves from tyranny and death.  See the mass graves in the Luwero Triangle. We are the only ones that can guarantee our future.  The way it was in the past, so it is today and so it shall in the future.  We are the ones to guarantee our future working with friends that respect our sovereignty and our intelligence."
He also commented on the standing arrangement of political dialogue through Interparty Organization for Dialogue (IPOD) where he noted that he is going to ask the NRM delegates to that forum to raise the issue of political violence, the issue of alleged torture, the issue of inter-party support for taking advantage of the youth dividend by expanding their empowerment that has already started.
"Cabinet decided that the State House Comptroller, Madam Lucy Nakyobe, should head this effort because she has already started and what she has done has been successful." He stated.
This comes a few day after Kyadondo East lawmaker Hon. Kyagulanyi Robert Ssentamu addressed an international press conference in the United States of America where he decried the increasing levels of institutional breakdown and violation of human rights.
Bobi Wine who was together with his American lawyer Rob Amsterdam, called upon foreign powers to install sanctions on the Pearl of Africa especially on the military citing that this aid is being used to abuse human rights.
However famous Bobi Wine has repeatedly said that he is not against government of Uganda and against bad leadership that has been characterized with a lot of impunity, tribalism and massive unemployment. He says he is not afraid to push on the struggle citing that he will win the fight for Uganda's freedom or die trying.
Bobi wine is currently in the United States of America for specialized medication following the injuries sustained during the August 13th Arua municipality Mayhem.