Makerere University KCCA Councilor has protested the suspension of the Makerere University students following Monday strike over the controversial tuition increment.
The students led by their guild president Papa Were staged a demonstration protesting the 15 per cent tuition increment which was recently passed by the university council. The strike which started from Lumumba hall of residence was foiled by police in an operation which ended with several students including Papa Were being arrested.
As a result, Makerere University Vice Chancellor, Prof Barnabas Nawangwe immediately suspended 3 ringleaders of the strike and ordered the University Head of Security to ensure that the affected students are seen out of the university.
The suspended students include; Emmanuel Obbo, school of Education, Frank Bwambale, who is pursuing Journalism and Communication and David Musiri, a student of Bachelor of Office and Information Management.
It is alleged that trio were involved in an unsanctioned demonstration in Lumumba Hall despite some of them not being residents of the said hall. During the demonstration, the three further committed acts of arson which posed danger to life and property of other students.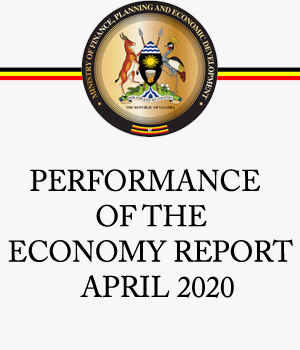 "Because of your alleged involvement in the above, and in order to ensure safety and security of members of the university community, property as well as a conducive teaching and learning environment, I hereby suspend you from Makerere University with immediate effect and until further notice," Prof Nawangwe's letter reads.
According to the vocal leader, Makerere University's anthem represents values and virtues that whoever goes through Makerere University, must practice and live them citing that the corner stone of the anthem is standing up against injustices, demanding for freedom and fairness irrespective of the circumstances and that's why our fore fathers and leaders designated the freedom square for all Makerereans to espouse what they believe is right without any interference and obstruction.
"Let me remind Makerere administrators if they have forgotten that worldwide, there is only one University that has retained unique space to be referred to as the tower of knowledge. This reference is not for the buildings, it's for the people who mainly include students. It is on the above backdrop that the University has never dropped courses like Human rights, political science and Law among others that continue to inspire and empower the students to stand up against injustices. These courses teach students their right to assemble, their right to speak up, their right to oppose what they deem wrong and their right to demand for answers. The arrogance by the VC of trying to diminish space for fair hearing and failing to follow the known disciplinary procedures is abdication of his cardinal role and responsibility. The action of deploying the military to torment, hunt down and arrest students whom he suspects to be holding contrary views is total exposure of his inefficiency and intolerance. It is a pity that the University administrators have learnt and forgotten nothing from history that the action of suspending and expelling students is not the panacea to the bigger problem that Uganda and the university faces." Nyanjura stated
Nyanjura added that at this crucial moment, silence by other students, other university administrators, lecturers and government cannot and should not be tolerated. It is a moment where we expect all well-meaning Ugandans to speak up against the evil action of suspending, dismissing and coercing innocent students to apologize in order to find their space back to the University. Your voice against the injustice is a sign that you are not with the oppressor.
"How will students grow intellectually when they cannot debate with university officials or express themselves when they feel oppressed? What does the university lose if it tries to address the issues raised by students and convince them otherwise instead of gagging them with suspension letters and dismissals? It is my hope and belief that reason will prevail and the university administration will reverse it's ill thought action and allow the students back to class to prevent more precarious situations to explode. Suspended and dismissed students, You are not on your own." She protested.