Government has assured workers who are yet to lose their jobs following the merging of some government agencies of other jobs in the newly created districts.
Speaking this morning during the press conference held at Uganda media center, the minister for ICT and national guidance Hon. Frank Tumwebeze said some of the executive directors in the affected agencies will be made commissioners in their mother ministries.
He added that the rest of the affected members will fill jobs in the newly created districts.
Tumwebaze said that the restructuring process that targeted 153 agencies which is now 90% complete was based on 3 perimeters; aligning, merging, returning others agencies to mainstream ministries and that government earns at saving over Shs900bn in wastage especially through the wage bill.
"Such reforms are normal because these Agencies came into existence as need for efficiency intensified. We are trying to remove those layers of administration and duplication, but whoever has been providing technical expertise will remain providing the same services in new departments that will be formed," Tumwebaze said.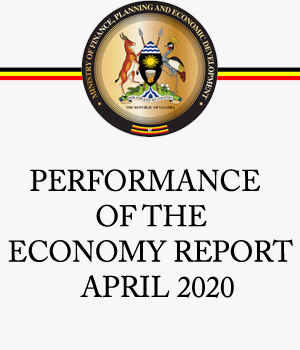 Indeed, Minister Tumwebaze admitted whereas many staff will be laid off in the new restructuring, the process will equally create several job openings across the country. The staff employment gap at Ministry of Public Service currently stands at 65%.
According to government says it will save at least Shs 988 billion from the disbanding and merging exercise.
The permanent secretary at public service Catherine Musingwiire said government will harmonize the salaries of all the agencies that have been merged.