Wednesday night was another day that became unique and unrealistic to believe. With the first shocker that started with the national power blackout, the VOA talk show that featured celebrated Kyadondo East lawmaker Hon. Kyagulanyi Robert Ssentamu aka Bobi Wine and Mull Katende Uganda's Ambassador to America raised mixed reactions as people anticipated the outcome of the televised program.
Speaking during the program, Ambassador labored to defend government and it would be great move to applause him for a job welldone since battling the youthful leader from the Ghetto is not an easy task.
Ambassador first thanked Bobi Wine for responding to medication citing that he took the responsibility to look for him when went to the US on crutches and now seeing him with a walking stick means things are getting better.
He added that there's been a lot of information circulating on social media that there's a crisis something he disputed citing that there are only acts of criminality.
"Uganda remains committed to democracy, rule of law and respect for human rights. The issues Hon Kyagulanyi has alluded are before court and it will pronounce itself on it. Uganda doesn't condone torture and whatever issues the hon. has will be pronounced in court, Uganda has functioning institutions." He stated.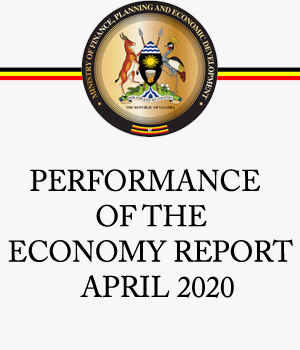 Amb Katende also noted that Uganda is governed by a constitution which is the supreme law of the land, it has provisions governing all facets, the change of term limits was subjected to the people of Uganda.
"What is true is that Parliament represented that provision on behalf of the people, we practice democracy because part of the people in parliament said no to it. We have a parliament that has all shades of political interests, we have FDC, UPC, NRM, DP, JEEMA and the Kyagulanyi's. We have a parliament that should be respected and if not, when Hon. Kyagulanyi leaves here, he should resign." He said.
Ambassador Katende also said that on the issue of delving into the past, "We're not coming from nothing, Uganda didn't start when Bobi wine became an MP, Uganda is old and we have institutions that have been built over time. We have rule of law, we have courts, the same courts that granted Bobi Wine bail to be here in the USA. When matters don't favor those who are opposed to government then they're illegal and wrong, when they favor them, then they're okay. President Museveni actually has support, what you see is political leaders formatting disturbances in town. If it was about cheating, then team Bobi Wine wouldn't have won in Arua and Bugiri."