The European Parliament has Thursday issued a resolution on Uganda over the arrest and alleged torture of parliamentarians from the opposition.
The resolution that puts President Yoweri Museveni and his government on spotlight comes after the August 17 joint local statement by the European Union Delegation, the Heads of Mission of Austria, Belgium, Denmark, France, Germany, Ireland, Italy, the Netherlands, Sweden and the UK and the Heads of Mission of Norway and Iceland on the by-election held in the municipality of Arua. The Arua Municipality by-election campaigns turned chaotic resulting to the arrest of several opposition leaders including Kyadondo East MP Robert Kyagulanyi aka Bobi Wine who was with other charged with treason. Bobi Wine is currently in USA for 'specialized' treatment.
Consequently, the Europeans powers have condemned Museveni and his NRM government for alleged torture and oppression of opposition politicians despite being a signatory to the Universal Declaration of Human Rights of 10 December 1948.
The foreign powers also condemned the continuous arrest of Dr. Kizza Besigye, the leader of Forum for Democratic Change (FDC) and four times a presidential candidate, who has been detained on multiple occasions by the police or the military between 2001 and 2017, the most recent occasion being on 25 September 2017.
"…It is vital for Ugandan democracy that the President and Government of Uganda respect the independence of the country's Parliament as an institution and the independence of the mandate of its members and ensure that all members of parliament can freely pursue their elected mandates," the EU resolution reads in part.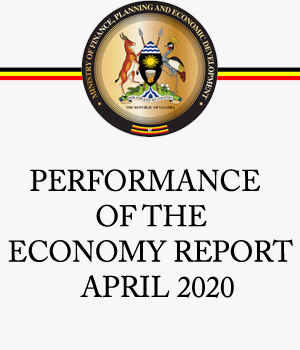 The EU resolution also called on the Ugandan security forces to show restraint when policing protests, to desist from using live bullets, to act lawfully and with full respect for human rights law, and to allow journalists to freely carry out their work of information.
"…Calls on the Ugandan authorities to drop what appear to be trumped-up charges against Bobi Wine and to stop the crackdown against opposition politicians and supporters…Urges the Ugandan authorities to immediately launch an effective, impartial and independent investigation into the killing of Yasin Kawuma and the reports of deaths and excessive use of force during the protests; expects a swift and independent investigation into the allegations of torture and mistreatment of those arrested in Arua; stresses the need to bring those responsible to justice."
The European Parliament commended the work accomplished by the Ugandan Human Rights Commission following the arrests, killings and torture arising from the Arua by-election, including reporting, visits to detention centres, investigating the whereabouts of missing persons, and interventions to guarantee the rights of prisoners, medical treatment and family visits.