Government has sought leave of Parliament to authorize the borrowing of up to US$ 104.0 million from Standard Chartered Bank to finance the National CCTV Network Expansion Project.
The Project coming in reaction to murders by shooting in the outskirts of the city is intended to ease gathering of intelligence to solve crime as well as control motor vehicle traffic in the country.
In a motion presented to Parliament, Finance State Minister, Hon. David Bahati, said it has become necessary to install cameras to track criminals, money launderers and tax evaders and other economic and social crimes attributed to the high population and rate of urbanization.
Speaker of Parliament, Rebecca Kadaga, chaired the plenary sitting of the House on Tuesday 18 September 2018. She referred the loan request to Parliament's Committee on National Economy for consideration before the House can approve it.
The CCTV project will be implemented by the Ministry of Internal Affairs through Uganda Police Force, while M/s Huawei Technologies (Uganda) Co. Ltd are the designated contractors.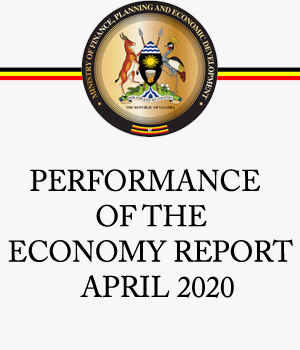 President Museveni has recently given remedies to growing crime including the installation of cameras in and around Kampala and urban areas. A number of prominent personalities, the most recent targeting the former Buyende District Police Commander, Muhammad Kirumira and the former MP for Arua Municipality, Hon. Ibrahim Abiriga, have been killed in ride by shootings. Several prominent Muslim Clerics have also been killed in similar ways over the years.
Part of the loan is meant for designing and building the main Command and Control Centre, mobile command and control centres and regional command and control centres; video surveillance through the installation of CCTV cameras across the country; and the installation of integrated communication platforms.
The project requires a total of US$ 126.2 million, of which US$ 104 million will be borrowed from Standard Chartered Bank, while government will provide an additional US$ 22 million.
According to the motion, the project will be implemented in a period of 25 months in two phases, covering Kampala metropolitan areas in phase one and the rest of the country in phase two.
"Over the past years, the few cameras and CCTV system installed by government and private individuals, has greatly improved investigations. From 2015 to date, the CCTV camera evidence has helped in investigation and prosecution of some cases," reads part of the motion adding that "A lot has been achieved by the currently operating cameras through; securing the city and its surroundings through surveillance, Traffic management, and Securing vital installations."
Government has in the past week presented several loan requests to Parliament meant for budget support, including to finance the Strategic Towns Water Supply and Sanitation Project (STWSSP), the Local Economic Growth Support (LEGS) Project and the to support the Uganda Intergovernmental Fiscal Transfers Programme for Results.