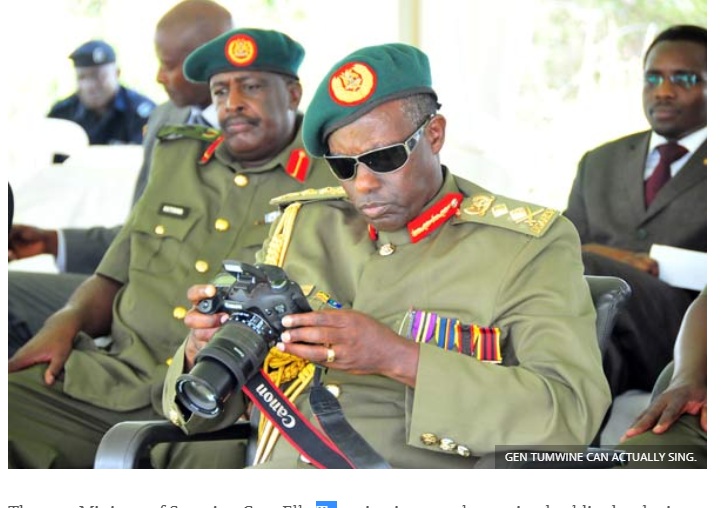 Minister for Security Gen Elly Tumwine has Thursday held a secret meeting with journalists accredited to cover Parliament.
Tumwine secretly met journalists under their umbrella Uganda Press Parliamentary Association (UPPA) at the Office of the Prime Minister (OPM) boardroom.
The journalists who were over 30 were as early as 11am spotted sneaking into OPM through Parliament entrance. However, the meeting that was scheduled to start at 12pm at the OPM Conference Hall, delayed as the minister was reportedly engaged in another meeting within OPM.
At about 3pm, the meeting was shifted from the conference hall to one of the boardroom. Minister Tumwine later arrived to address the media in a session which was supposed to be in-camera.
By press time, our reporter was still gathering the agenda of the meeting.