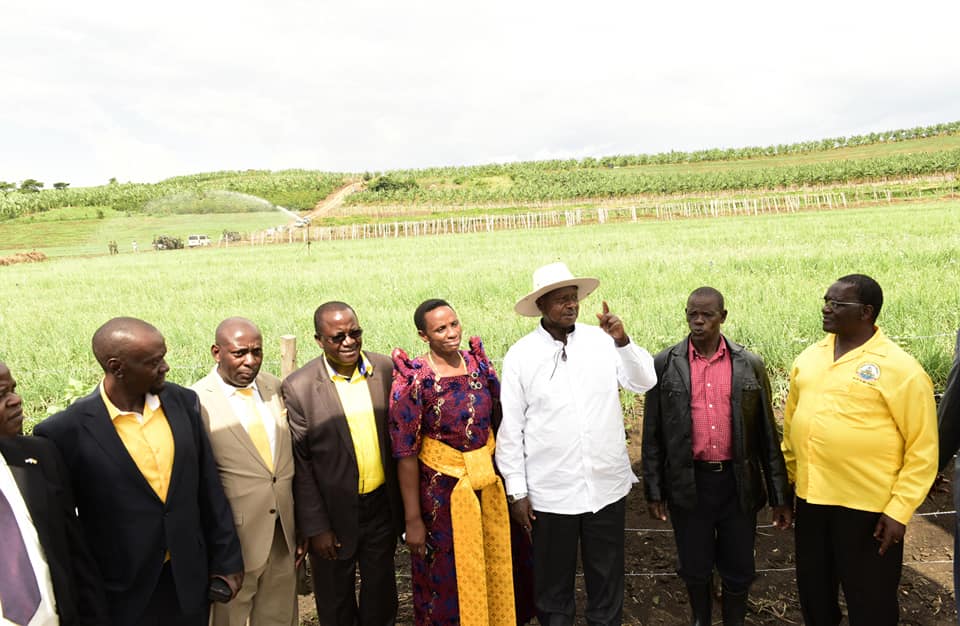 President Yoweri Kaguta Museveni has expressed his sincere gratitude towards the rate at which development in the Pearl of Africa is progressing.
Meseveni made these remarks while visiting so some of the farmers in different districts of west and Central Uganda.
Some of the visited areas include Katonya irrigation scheme that is in formative stages. He also toured Kacu Mosque and Kacu Primary School, Kyamwiru Catholic Parish that's under construction, Katerera Area Cooperative Limited that specializes in maize milling, before he addressed residents at Katerera Playgrounds.
"I am glad to observe that families are heavily involved in commercial farming, with spring onions, coffee and bananas, as key outputs. The weather and terrain here is also good for fruit growing and dairy farming, which I encourage the residents to embrace." He noted.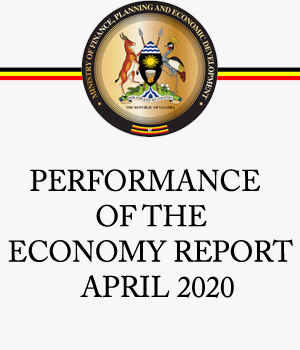 He also observed that the beautiful multiple crater lakes that dot this place are being clogged with algae, manifesting in the green colouring of the waters. This is due to poor farming methods, cultivating right up to the water.
"There must a distance of at least 100 metres between the gardens and the lakes. Otherwise the water bodies will be silted and cause bigger problems. I am tasking agricultural officers to take sensitization messages to churches, mosques and radio stations in the districts they are deployed in or they will be rendered jobless." He noted.