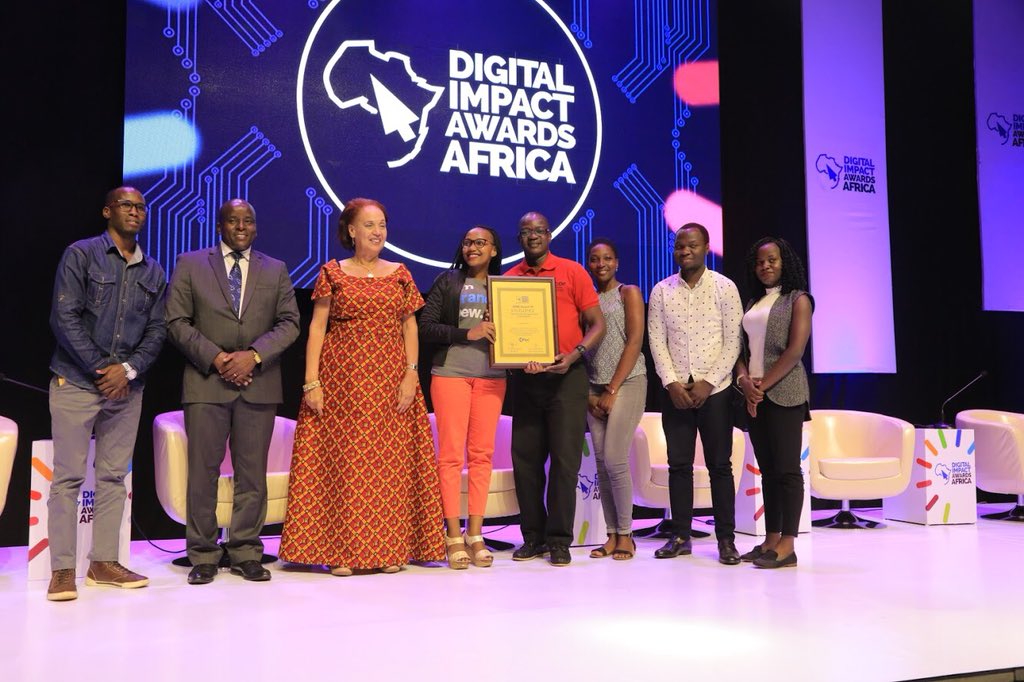 Friday 21st September 2018 has become another impactful night following the prestigious Awards night that went down at the Kampala Serena Hotel.
Flagged off by the Hon. Minister David Karubanga along with Prof. Maggie Kigozi, different top brands rapped up the night in jubilation as they scooped digital Inclusion awards.
Digital Impact Awards Africa is a platform that promotes Digital inclusion, Financial inclusion and Cybersecurity. The Awards seek to recognize, celebrate and appreciate different individuals and organizations that are spearheading the use of digital mediums to better serve their communities. Digital Impact Awards Africa is organized by HiPipo.
This year's edition was running under the Theme #IncludeEveryone. This saw different players including children who were among the night's panelists. However the information delivered by primary and secondary school students in regard to economic development and financial literacy is concerned, unmasked a bright future for the leaders of tomorrow.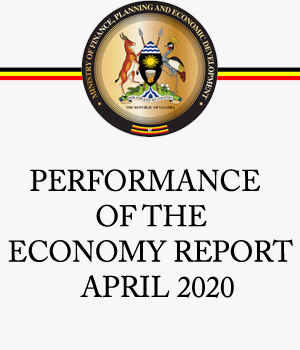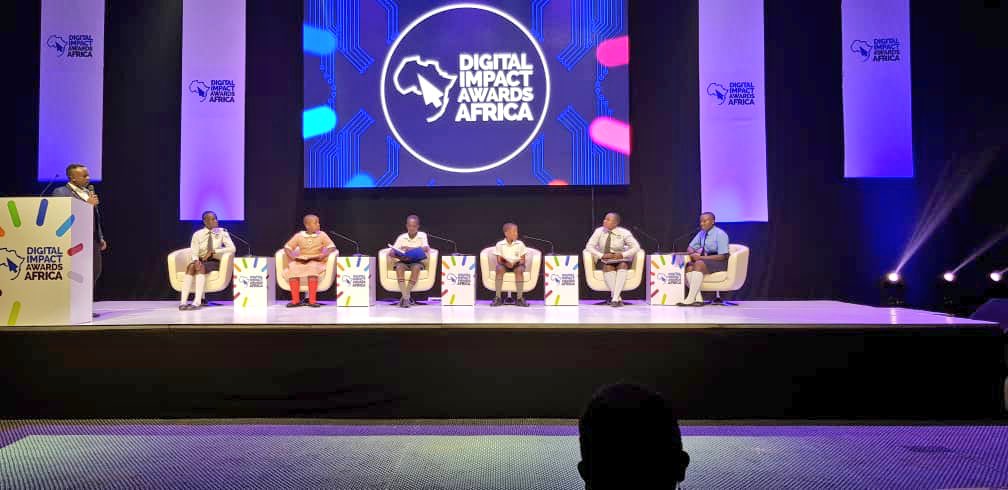 Below is the full list of winner.
Category 
Winners
1.        Best Digital Financial Service Platform
 Mahindra Comviva Mobiquity
2.        Best Payments Product
 Lipa na M-Pesa
3.       Best Fintech Revolutionary Product
 M-KOPA for Energy
4.       Best Financial Services for the Poor Enabler
 M-Pesa
5.       Best Telecom App
 My Vodacom
6.       Best Banking App
 Stanbic Bank Mobile
7.       Best E-Commerce Platform
 Jumia
8.       Cybersecurity Excellence for Digital Channels
 Standard Chartered Bank
9.       Best Online Banking
 Standard Chartered Bank
10.   Best Mobile Banking
 Centenary Bank
11.    Best Financial Inclusion Services Provider
 MTN Momo
12.   Best Payments Integrator
 Craft Silicon
13.    Best Switching and Interoperability Enabler
 Interswitch
14.   Best Promoter of Financial Literacy
 DFCU (Battle for Cash)
15.   Best Saving and Lending Product (Digital Driven)
 Airtel/JUMO Wewole
16.   Best Use of Digital by Microfinance to Advance Financial Inclusion.
 Pride Microfinance
17.   Financial Inclusion Innovation of The Year
 MTN XtraFloat
18.   Best Cards Payment Enabler
 Stanbic Bank
19.   Commendation for Advancing Financial Inclusion of Women
20.    Commended Bank-Led Digital Product for Microcredit
 Centenary Bank – Centemobile Loans
21.   Commended Innovation Advancing Digital Customer Experience
 Standard Chartered Bank Digital Banking Outlet
22.   Best Digital Customer Experience By Bank
 Centenary Bank
23.   Best Digital Customer Experience By Technology Brand
 Airtel
24.   Best Digital Customer Experience By Utilities Brand or Government Agency
 NWSC
25.   Best Technology Brand on Social Media
 Airtel Uganda
26.   Best Consumer Goods Brand on Social Media
 Riham
27.   Best Government Organization on Social Media
 KCCA
28.   Best Utilities/Services Brand on Social Media
 NWSC
29.   Best Bank Brand on Social Media
 Stanbic Bank
30.    Best Data/Internet Services Provider
 MTN Uganda
31.   Commended Mobile Apps Advancement
 SafeBoda
32.   Commended Website Advancement
 Movit
33.   Best E-Service
 URA
34.   Commendation for Youth and Arts Advancement in Digital Era
 MTN Uganda
35.   Commendation for Trade Digitization
Non-Tariff Barrier (NTBs) Reporting System

Implemented by Ministry of Trade and Sponsored by TradeMark EA

36.   Best Digital Adaptation by a Non-Consumer Facing Brand
UEGCL
37.    Best Social Banking
38.   Digital Brand of the Year
Centenary Bank