Veteran Journalist and ruling National Resistance Movement Cadre Owana Toney has described Kyadondo East Lawmaker Hon. Kyagulanyi Robert Ssentamu alias Bobi Wine as a child.
Speaking while appearing on Star FM early this morning, Owana said Bobi Wine still has a long way afar as building his career as a politician and leader is concerned.
The UBC TV former presenter contextualized the recent international presser for Bobi Wine and his American lawyer Robert Amsterdam citing that that the Gomba boy highly depicted his levels of naivety when avoided important issues and left them to the foreigner.
"If you watched the interview, you must have seen this. When Bobi Wine was asked about important issues regarding economy, Investment and security, it was only Amsterdam responding. What does that tell you? I have no doubt Bobi Wine, is a child, he is like a young boy who is crowned a king of a Kingdom after the death of his father and all the governance affairs are given to the prime minister. This doesn't mean the kingdom has no king, but the king can't single handedly rule due to lack of experience. That's the role of Amsterdam, the foreigner hiding in Bobi Wine's back. He is the Katikkiro in disguise." Tony said.
He also noted that Bobi Wine is not a threat to president Museveni and the ruling National Resistance Movement (NRM) but only a threat to Dr. Kiiza who seems to be losing is position and top opposition leader.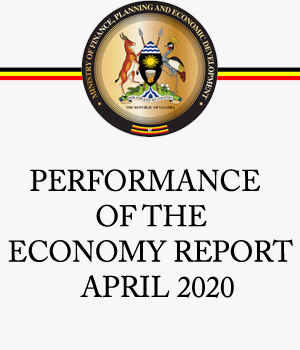 "Bobi Wine is just 36, you think he can threaten president Museveni, impossible!! The ruling party is more organized than any other political party in Uganda but that FDC party, as said by Gen. Muigisha Muntu, it has to get wake up or get swallowed. However the only challenge with this is that Bobi Wine's People is some illusionary concept without leaders and focus." He added.
He climaxes saying that Bobi Wine is what he is today in the political not because of people power but because of the beatings he scooped in Arua on 13th August.
"Before the Arua Mayhem, were seeing Bobi Wine rocking international media houses like it became after the incident? All those people's issue is about police brutality and torture. Now if its torture that is being used as the degree of intensifying and leading the so called struggle, then its wise to make Hon. Francis Zaake the leader of People Power, this is because he was beaten more than Bobi Wine, but what beats my understanding is that no is talking about him." He noted.
Bobi Wine returned in the country on Thursday afternoon after spending a fortnight in the United States of America where he had gone for specialized medication following the injuries sustained during the Arua by-election campaigns clashes.