Najjanankumbi the home of Forum for Democratic Change (FDC) is jetting into a worst phase of intrigue and infighting at a time when Uganda's opposition seemed to be having an upper hand in the push for a democratic Change, this website can exclusively reveal!
With the emergence of Hon. Robert Kyagulanyi a.k.a Bobi Wine, one would believe that this would be an opportunity for party cohesion in preparation for 2021 General Elections.
Inside party sources have intimated to us that the new bickering is now between the  new party leadership headed by  Eng. Patrick Amuriat Oboi and the legendary politician Dr. Kiiza Besigye over his dealings with Gen. Mugisha Muntu.
According to our Insider, Amuriat's stay at the helm has developed mega cracks that have resulted into growing suspicion at different levels as he continues to accuse the four time presidential candidate for dining with Gen. Mugisha Muntu. It is said that the new FDC President is unhappy with Besigye for keeping good rapport with his nemesis, a thing that is worrying his team to pounce on a chance to be the party's Presidential candidate come 2021 General Elections.
Since the party elections last year, FDC has been hedged with a hazardous wind of intrigue, greed and superiority complex of some members who perceive others as inferior, naïve and preoccupied intellectual bankruptcy and NRM moles.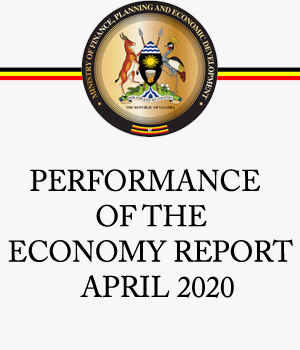 This forced the party to split into two with some members especially those in the August House who call themselves the 'Liberals' joining Gen. Mugisha Mugusha Muntu's Third Force and the rest remaining with the current party leadership under Amuriat.
By virtual of being the party President, our sources reveal that the former Kumi lawmaker has been hatching aspirations to become the FDC Presidential candidate come 2021 but the most challenging bit is that Besigye's mega endorsement seems to be taking ages.
It is said that Besigye who would be atleast dedicating most of his time in mentoring Amuriat and standing by his side, is instead still in direct contact and so close to Gen, Mugisha Mugisha.
Our Insider adds that though the public is holding a perception alleging that Gen. Muntu and Dr. Kiiza Besigye are at cross roads, this is just a myth but the duo are still tight, occasionally meeting and making phone calls like it has always been. This is one of the things that has made Amuriat insecure to an extend of arraying some informers to keep him posted on what transpires between the two.
"I have been in FDC for more than 15 years now, but if there people you can't understand in our party is Dr. Kiiza Besigye and Gen. Muntu. They are so reserved and you will never know anything about them unless they decide to tell you. Those people have moved their Journey together and know more than any other person does in FDC so once Amuriat sees them together, he immediately thinks that they are planning his downfall." Our Insider said.
We were further intimated that Amuriat is more of a ceremonial president whose powers don't go beyond the Najjanankumbi gate.
Currently, more than three quarters of FDC representation in parliament is behind Muntu making it hard for the party president to come up with a common stand or sale his mandate to the entire party. Though most of these leaders were ejected from their parliamentary opposition leadership positions, this has instead hurt the party than the ejected MPs. Currently unlike recent times, when FDC members had a lot of hope as far taking over power is concerned, now there party members believe that the secretariat is not doing enough to win hearts of more Ugandans.
Let's watch the space ….