Uganda Revenue Authority (URA) Commissioner General Doris Akol has given birth to twins at the age of 48.
According to a photo that is making rounds on social media, Akol and her hubby are seen carrying a set of twins who all seemingly in good health.
This comes after Finance minister Matia Kasaija recommended Akol's reappointment as URA boss.
"The board and I recommended that her contract be renewed [for another 4 years]. She is doing a good job and with some modification, she can do better," Kasaija is quoted as saying.
Akol, 48, was appointed to the position of URA Commissioner General by Maria Kiwanuka, the then Ugandan Minister of Finance, Planning and Economic Development, on 27 October 2014. She replaced Allen Kagina, who retired after two consecutive five-year terms at the helm of URA and is now at Uganda National Roads Authority (Unra).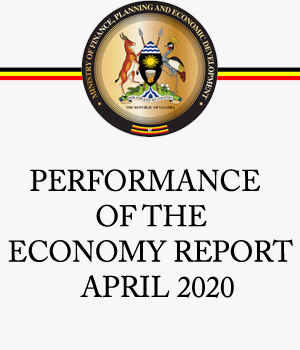 In September 2018, Doris Akol received the African Women in Leadership Award, from the African Virtuous Women Awards Organisation, at a ceremony held at the Women Development Centre, Abuja, Nigeria's capital city, in recognition of her leadership qualities and achievements.
In March 2018, Akol received the 2018 Person of the Year Public Excellence Award, from African Leadership Magazine, in recognition of her leadership's contribution to growth and development.
Akol attended Nakasero Primary School. For her O-Level education, she studied at Mount Saint Mary's College Namagunga. She then attended Nabisunsa Girls Secondary School, for her A-Level studies. She holds the degree of Bachelor of Laws (LLB), obtained in 1993, from Makerere University, Uganda's oldest and largest public university. She also holds a postgraduate Diploma in Law Practice(Dip.Law.Pract.), obtained from the Law Development Centre, in Kampala. Her Diploma in Financial Management (Dip.Fin.Mngmt.), was obtained from the Uganda Management Institute. She holds the degree of Master of Laws (LLM), obtained from Makerere University. Her second degree of Master of Laws, was obtained from McGill University in Canada. She is a member of the Institute of Chartered Secretaries and Administrators (ICSA).