Former president of the Opposition Forum for Democratic change (FDC) Gen. Mugisha Muntu has formed his own new party which he is set to launch before the end of this year.
Speaking to the media at Hotel Africana Muntu said that he had left FDC after making numerous nationwide consultations thereby resolving to form his party named "New formation".
Muntu says this party is aimed at joining forces with those fighting injustices and bad governance in the Country.
He says that he will launch it before the 25th of December 2018.
Muntu the Mole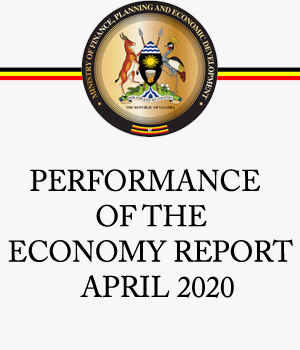 Muntu said that whereas he has been on several occasions branded as a mole, his character and integrity will also speak for him and that time will come when the real moles will be exposed.
Muntu, the former NRA commander revealed that even during the bushwar that brought NRM and Museven to power, he was always considered as a mole and that he was put under surveillance until the war ended.
"I have been called a mole throughout, commanders had put me under surveillance even when I was still in the bush and in fact I got to know about it when we had actually captured power. They said that there was no way a son of Muntuyera would fight Obote, but eventually after the war, they realized that I was genuine," Muntu said.
He added, "Integrity and character is one thing I have built over time and I have been called a mole in every campaign I have embarked on. But time is the best judge; the real moles will be exposed."
Gen Muntu said that he and his faction have split from FDC in good faith and will remain or are still in touch with other opposition parties to achieve their ultimate goal of removing the NRM government in power.
"Our departure is in good faith, its beneficiary to those in FDC and others departing. Instead of fighting over strategy, it is healthy for us to work together and achieve the main goal. We ensure that our departure is smooth. We resolved to part ways amicably.
Secret Meeting with Museveni
Besides the rumours indicating that Gen. Muntu has been the Chief Mole in Ugandan politics, allegations also indicate that the soft-spoken leader met with president Museveni for a drink up before quitting the Najjanankumbi based party also hit different corners recently.
However Gen. Muntu refuted these allegations today saying that he is man of intellect who is not in politics for tittles, wealth and fame.
"What would I be talking with Museveni now that I might have not talked to him when we were still close? Time will tell what we are and what we stand for, nothing will be hidden forever even the Bible says that. If I was a mole, then I wouldn't really leave FDC because I would be aiming at stabilizing them. My departure is giving them an opportunity to rebrand." Muntu said.
Muntu says he last met president Museveni one on one in 2004 during a workshop held in Eastern Uganda but its only on some occasions he has seen him from a distance when they gather with other leaders especially in the East African Community.
He also contested reports that he is leaving FDC over selfish interests and his greed for power, saying that he has lost 3 times to Besigye in 2009, 2010, 2015 but still rallied behind him and massively campaigned for him.
He says he has been abused, undermined but integrity is one of his central values of his existence in the political arena.