The issue of establishing which specific political party the veteran journalist Andrew Mwenda belongs to is one things that has left many Ugandans between the lines.
Though he is much known for attacking seasoned politician Dr. Kiiza Besigye, Kyadondo East lawmaker's Kyagulanyi Robert Ssentamu alias Bobi Wine and several other opposition figures, it's still hard for one to allege that the self-proclaimed old man of the Clan belongs to the Yellow bus.
In 2017 towards the end of the year, Mwenda is quoted described the former Forum for Democratic Change's Party President Gen. Mugisha Muntu as the only intelligent and credible leader.
Speaking while appearing on the Forntline, Mwenda said that if the opposition fronted Gen. Mugisha Muntu to stand for presidency, regardless of who he might be facing, he would immediately join his camp in the hunt for votes using his personal resources.
"If opposition fronted Gen. Muntu for presidency, I Andrew Mwenda would drive around this country campaigning for him reason being Muntu opposes Museveni because of values unlike Dr. Kiiza Besigye who is just greedy for power." Mwenda said.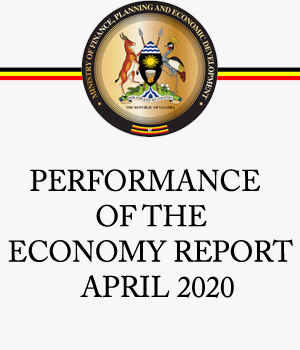 Mwenda  also underscored the fact that President Museveni's opponents especially FDC scare him from joining the struggle citing that the fact is Museveni represents a more enlightened position about the future of Uganda 100 times than his greatest opponent Dr. Kiiza Besigye.
On Tuesday this week, Gen. Mugisha Muntu threw the Pearl of Africa in silence when he declared that he was vacating the party he had served since 2004. Muntu said that his departure was genuine and aimed at strengthening the opposition with creating room for the Forum for Democratic Change to rebrand.
Muntu on Thursday 27th September announced his new political party New Formation that was graced by several lawmakers from both from opposition and ruling party.
Now that Gen. Mugisha Muntu is out of the people Mwenda describes as radical, aggressive and defiant, should the world expect the big announcement of him joining the "liberals?" (Gen. Muntu Team) or he was just making sentiments for the sake of giving Bobi Wine headache on the show?
On the same show, Mwenda also denied supporting president Museveni though he also challenged the opposition to present a better option to compete against the 3 decade leader if change is to be achieved.
"Don't try to fix me into a corn, I'm not a supporter of president Museveni but I'm willing to meet him. I wish he called for tea and If he asks me what I ruminate is good for this country, I would tell him Mr. President I think you need to retire." Mwenda told Bobi Wine who had said that he is a Museveni fanatic.