The Attorney General, William Byaruhanga, has hawked a Bill on National Legal Aid from Gulu Municipality's MP Lyandro Komakech (DP), who was seeking leave of Parliament to officially introduce it as a Private Member's legislation.
Komakech had proposed a motion for the said leave, before Byaruhanga said government would liaise with the MP to introduce the Bill within one month.
Komakech's motion had received near total endorsement from MPs, before a constitutional requirement scuttled his efforts.
Article 93 of the Constitution prohibits Private Members from legislating on Bills or amending Bills which, otherwise than by reduction, imposes a charge on the consolidated fund.
"There are financial implications, big ones in fact…this is legal aid financed by government. It is a good idea that you have to come to our chambers and we harmonise," said Byaruhanga.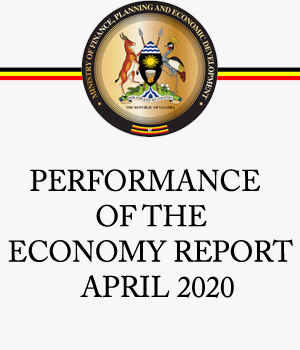 MP Komakech had said whereas the legislation may have to contend with digging into the tax payers' pocket – which makes it a preserve of government, granting him leave would strengthen his bargaining power.
"I present this motion so that it can be our Lowest Common Multiple. This is just an initial undertaking," said Komakech.
Deputy Speaker Jacob Oulanyah steered the House into a settlement to have the Bill harmonised and introduced as government sponsored legislation in 30 day's time.
MP Denis Hamson Obua (NRM, Ajuri) said a policy on legal aid was already in place, and that it only now awaits a legal framework to buttress it.
"As we speak, we have already developed the National Legal Aid policy. What is now remaining is the legal framework to operationalise the move," said Obua.
Former Shadow Attorney General, Wilfred Niwagaba (Ind., Ndorwa East) welcomed the proposed legislation, saying it will provide a regulatory framework for an already thriving legal aid industry.
"It is important that these legal aid service providers and actors be regulated under the law," said Niwagaba.
Oulanyah lauded MP Komakech for the initiative, but counseled that Private Members are limited in legislation and he should work with the Attorney General to introduce the Bill for first reading within one month.
Currently, the Constitution requires government to accord citizens accused of offences punishable by death or life imprisonment, sufficient legal services.
It, however, does not compel accused citizens with means to afford legal representation to have government attorneys.