Oxfam International Director Winnie Byanyima has praised President Museveni's bid to block the increment of allowances and emoluments for public servants.
According to Byanyima, president Museveni's move is an excellent one that deserves credit.
Byanyima however also asks the president to reduce on the expenditure injected on presidential advisers.
"Museveni stops fat public servants' allowances Well done President. Now, how about a cut to your huge entourage & fewer advisers & fewer presidential palaces & staff etc, keep going!"  Byanyima tweeted.
This controversial increment was made in June 2018 when cabinet approved the new rates for public servants because the previous ones were "too meagre" given the rising cost of living.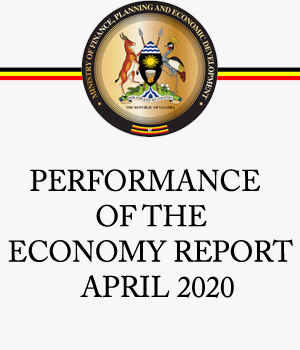 According to the Daily Monitor, this decision didn't go well with Mr Museveni who directed Prime Minister, Dr Ruhakana Rugunda, in the August 30, 2018 letter, to call a Cabinet meeting earlier this month, to reverse the decision.
The president questioned Cabinet why they approved the increment long after the budget was approved, knowing that no extra money was available for such expenditure in the 2018/19 budget allocations.
"I have been informed that the Ministry of Public Service has increased the allowances to higher rates, a situation which was discussed by the Cabinet after the completion of the budget process. The funds required to implement this increase was not included in the approved current budget. Why did Cabinet approve the new allowances when the budget was already passed?" Mr Museveni's letter reads in part.
In the then increment, some of the biggest beneficiaries were the vice president, whose daily inland night allowance was increased from Shs210, 000 to Shs500, 000.
In the Contentious increment, the prime minister's daily in land allowance rose from Shs200,000 to Shs490,000.
That of the deputy prime minister jumped from Shs195,000 to Shs480,000, while allowances for cabinet ministers and deputies rose from Shs190,000 and Shs185,000 to Shs475,000 and Shs470,000, respectively.
Several other government officials also walked away with housing, transport and a string of other daily allowances when the Public Service raised the rates.
However, it is not clear whether the new rates had already taken effect by the time the president's directive came into force.
In his letter, Mr Museveni directed Dr Rugunda to lead Cabinet in reversing the decision and ensure that the budget is not stressed by huge expenditure on allowances.
"This is therefore, to direct you to chair the Cabinet of Monday September 3, 2018 and bring down those rates to what it was before in the budget. I do not agree to uncoordinated management of Government affairs and this should not happen again," the letter reads.
Mr Museveni warned Cabinet ministers and the Public Service Ministry officials not to repeat such mistakes, saying he doesn't want to be party to uncoordinated government activities.