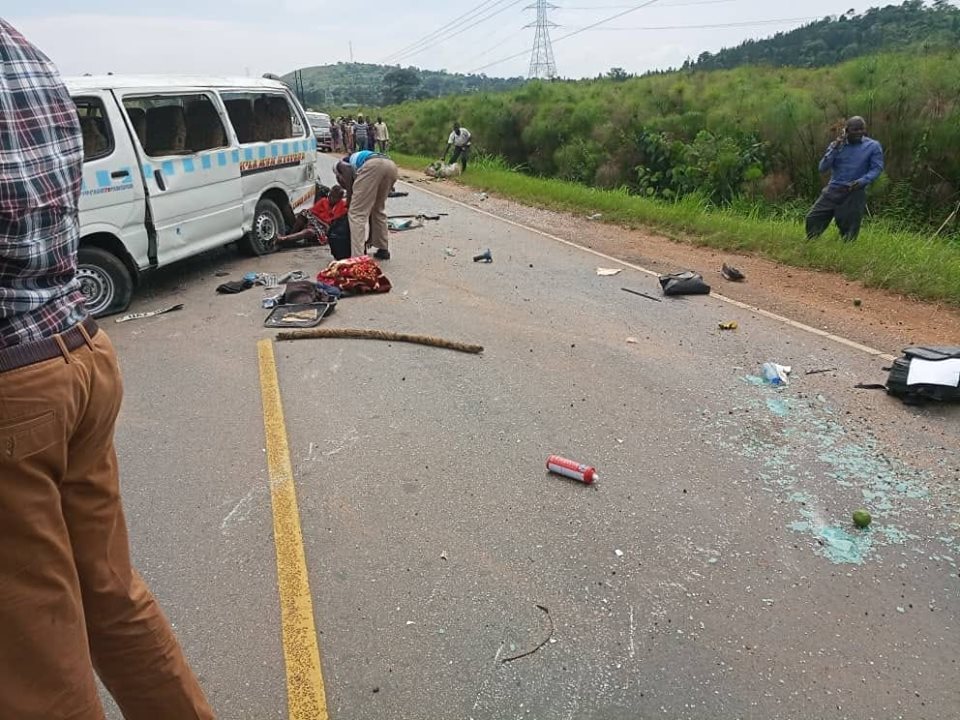 The Uganda Police force has given an update on the tragic Masaka Road accident.
The accident happened at Kalandazi swamp when a Toyota Hiace Reg. Number UBE 689B that was coming from Masaka heading to Kampala driven by yet to be identified driver burst its tyre and it overturned several times.
According the Police spokesperson, Onboard there were 14 passengers and six were critically injured and were rushed to Nkozi hospital for treatment.
"The road has been cleared and there's smooth flow of traffic on Masaka -Kampala highway. We caution motorists not to over speed and drive after thoroughly checking the mechanical conditions of their vehicles." Police added.