By Our Reporter
Members of Parliament were on Tuesday afternoon subjected to roll call vote to pass the controversial mobile money tax.
Parliament amended Excise Duty Act, 2014 to limit the taxable mobile money transactions to withdrawal and to reduce the duty payable from 1% to 0.5%.
Upon its assent by President Yoweri Museveni, government will implement 0.5% mobile money charge on all withdrawals, unlike the first unpopular amendment which levied 1% tax on all mobile money transactions.
In July, Finance minister Matia Kasaija re-tabled the Bill titled "Excise Duty (Amendment) No.2 Bill, 2018" for its 1st reading after it was publicly rejected a few weeks in its implementation that started on July 01.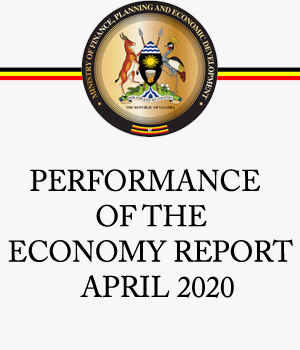 On Tuesday, Deputy Speaker Jacob Oulanyah presided over the House in voting for the controversial mobile money tax that last week hit a snag for lack of quorum.
To avoid what happened last Thursday, Oulanyah asked Clerk to Parliament, Jane Kibirige to ascertain if there is required quorum to pass the Bill. Kibirige reported that there were over 200 MPs in the House- just more than the required number.
Following misconduct by some MPs during the voting process by show of hands, Oulanyah decided to take the voting afresh by roll call and tally- where each Member takes the microphone and announces their position on if the mobile money tax should be completely deleted or amended and reduced to 0.5%.
After tallying of results, Oulanyah declared that out of the total of 288 votes, 164 voted in favour of the 0.5% amendment while 124 voted in favour of scrapping of the tax.
Some of the MPs who voted for scrapping of the mobile money tax include; NRM's Tonny Ayoo (Kwania County), Anna Adeke (Female Youth MP), Monicah Amoding (Kumi), FDC's Hebert Ariko (Soroti Municipality), NRM's Sam Byibesho (Kisoro Municipality), NRM's Evelyn Chemutai (Bukwo), NRM's Mariam Naigaga (Namutumba) who is also Treasurer of NRM caucus among others.