By Our Reporter
Majority of National Resistance Movement (NRM) MPs on Monday shunned a State House meeting convened by President Yoweri Museveni to discuss about the controversial mobile money tax.
The controversial Excise Duty (Amendment) No.2 Bill, 2018 that is due for passing on Tuesday  seeks to amend Excise Duty Act, 2014 to limit the taxable mobile money transactions to withdrawal and to reduce the duty payable from 1% to 0.5%.
According to highly placed sources, the NRM caucus meeting was attended by less than 200 NRM MPs out of over 400 including Independent but NRM leaning. The purpose of the meeting was for the caucus to find a common position on the mobile money tax which hit a snag last Thursday after majority of the MPs supported the minority report to completely scrap the tax. The finance committee report recommends that the tax should be reduced from 1% to 0.5%-a position that President Museveni is in support amidst divided minds from the MPs.
Whereas the meeting was slated to start at about 4pm, a source confided in us that the meeting delayed for more than 2hours "because the President was not around."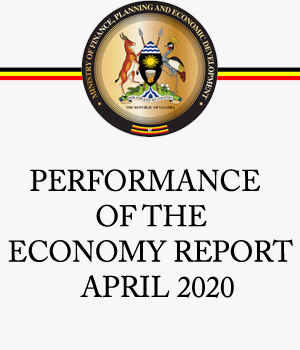 "By the time he arrived it was already 7pm and some MPs had lost their patience and left. You know these are hard economic times so people have things to do," an NRM MPs who spoke on condition of anonymity said.
Apparently, Museveni started by assuring the MPs of government efforts to fight terrorism and how no one is going to destabilise this country. He also paraded a group of ghetto girls whom State House has been supporting.
"By 8pm, the main discussion on mobile money had not yet started and the few MPs were murmuring as others left," a source said.
However, Museveni and the MPs resolved to support the 0.5% withdrawal tax charge on mobile money as recommended by the finance committee report.
MPs are Tuesday expected to vote on the Bill after the House failed last Thursday due to quorum.
Last Thursday, a section of NRM MPs walked out of the chambers after a majority of the MPs supported the minority report to scrap the tax. This prompted Deputy Speaker Jacob Oulanyah to suspend the voting for lack of quorum. While on the floor, Opposition Whip Ibrahim Ssemuju Nganda accused commissioner and Usuk County MP Peter Ogwang of mobilizing NRM MPs to boycott the sitting thus causing the shortage of quorum.
State minister for finance, David Bahati pleaded with the MPs to support the 0.5% recommendation from the committee report on mobile money charge saying that, "this tax is not a punishment, it is an opportunity for all citizens to pay this tax for government to extend the electricity that they need, and build the hospitals that they need."
Bahati said the GDP of Uganda is Shs101trn and Shs63trn is held by Mobile Money. He says the government only seeks to collect Shs57bn of this lot.