Stanbic Bank has flagged off Able Martha Liberty and Sitima Viola, students of Muni Girls' Secondary School together with their patron teacher Emma Angundaru for a fully paid 4 day education trip to Johannesburg in South Africa.
The trip is part of the top prize for emerging victorious in the 2018 Stanbic National Schools Championship under the theme 'Empowering the job creators of tomorrow'.
This year's competition tasked students to develop and execute their business plans within a period of nearly 5 months. Muni Girls exhibited a fully operational and functional snack business 'Tasty Delights' including high skills in business planning, marketing and sustainability.
While flagging off the winners, Daniel Ogong, the Head of Marketing at Stanbic Bank Uganda noted that this year's competition was aimed at encouraging students to think beyond employment.
"There is so much capability among our youth which needs encouragement through platforms such as the Stanbic National Schools Championship. This year's competition served the purpose of nurturing and encouraging job creation among the students rather than waiting for employment. This is what Stanbic Bank is all about, providing practical avenues for the youth to move forward to create a better tomorrow. We are simply playing our role in providing a firm foundation for the successful development of this country," he said.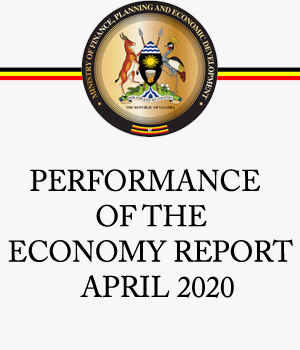 As the overall winners, Muni Girls' Secondary School won a Grand Prize of a fully paid solar system worth Shs 20million as well as a fully paid 4 day education trip to Johannesburg, South Africa for the students and their patron teacher. Each student received an IPad while the patron teacher parted with a cash prize of Shs 1.5 million.
Barbara Kasekende, CSI Manager at Stanbic Bank Uganda said, "Muni Girls Secondary School put up a strong fight right from the beginning as they emerged one of the winners in the regionals with quite the impressive performance at the finals, managing to score 77.6% from the judges."
She added, "Each and every school that participated should look at themselves as winners for taking that first step in aspiring to be the job creators of tomorrow. We cannot be more proud of the impact each stage had on the schools."
Mengo SS came in 2nd while Bweranyangi Girls Senior Secondary School took the 3rd position while Nakanyonyi Senior Secondary School took 4th place.
Stanbic Bank Uganda, in partnership with the Ministry of Education and Sports, launched the 2018 'Stanbic National Schools Championship' on 19th March 2018 which saw an increased number of participating schools rise from 40 in 2017 to 60 this year. 6,000 students from both government and private schools across the country participated.