The headline seasonally adjusted PMI signaled a further improvement in business conditions in the Ugandan private sector in the month of September. The latest reading was 54.2, up from 52.1 in August and above the 50.0 no-change mark for the twentieth successive month. The PMI was above the average since the survey began in June 2016.
According to the monthly report, operating conditions improved across all five broad sectors covered by the survey including agriculture, construction, industry, services and wholesale & retail.
Jibran Qureishi, Regional Economist for East Africa at Stanbic Bank said, "The private sector made a swift turnaround in September as the PMI rose to its highest level since December 2017. Sporadic riots in parts of the country had slowed down economic activity last month, however domestic demand is clearly looking up. In fact, firms raised output costs in September, something they wouldn't have easily decided to do if domestic demand was weak."
Central to the latest strengthening of business conditions was a further rise in new business. New orders increased on a monthly basis since February 2017, with panelists reporting that good quality products had helped to stimulate client demand.
Increased customer numbers contributed to a rise in output at the end of the third quarter and activity has now increased in 20 consecutive months.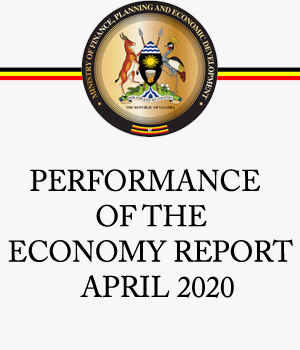 Stanbic Bank Head of Fixed Incomes Benoni Okwenje said, "Rising customer demand also encouraged companies to engage in input buying. Purchasing activity increased for the seventh successive month, with stocks of purchases also expanding in September. Despite rising demand for inputs, suppliers continued to shorten the time taken to deliver purchased items. Overall input prices rose amid higher prices for purchases and staff as well as increased electricity and water bills. Higher purchase prices were due to rising costs of raw materials such as stationary, food items and construction materials."
He added, "Ugandan companies responded to higher input costs by raising their output prices. Four of the five broad sectors posted increases in charges, the exception being agriculture where a fall was recorded."
As has been the case throughout the survey so far, Ugandan companies increased their staffing levels during September. Anecdotal evidence suggested that employment had been raised in response to higher new orders.
The PMI is a composite index, calculated as a weighted average of five individual sub-components: New Orders (30%), Output (25%), Employment (20%), Suppliers' Delivery Times (15%) and Stocks of Purchases (10%). Readings above 50.0 signal an improvement in business conditions on the previous month, while readings below 50.0 show deterioration.