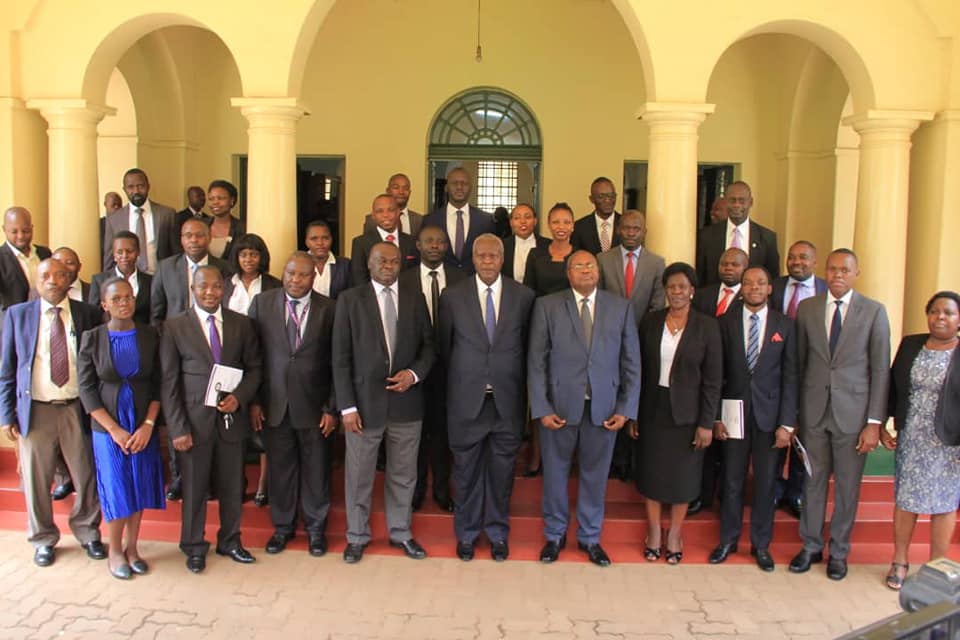 The Chief Justice, Bart M. Katureebe, on Friday swore into office 16 new Magistrate Grade Ones at a ceremony held at the Judiciary headquarters in Kampala. They will be deployed to work in different parts of the country by next week.
The new magistrates are Lwanga Benedicto Nsibambi, Koburunga Patience, Edgar Karakire, Adong Susan, Najjuko Evelyn, Otwao Fidelis, Emmanuel Kaweesi, Namukasa Hamidah, Nabirye Fatumah, Nzwebe Phillip and Ziraba Arthur. Others are Igga Adiru, Christine Turibamwe, Akera Derrick Otim, Joel Wegoye and Ivan Seguya.
Each of the new officers took the Oath of Allegiance and the Judicial Oath. They promised to be faithful and bear true allegiance to the Republic of Uganda. They further pledged to exercise the judicial functions entrusted to them and do right to all manner of people in accordance with the Constitution of the Republic of Uganda.
Justice Katureebe asked the magistrates to shun corruption in order to protect the image of the Judiciary. "If you have to Judiciary to make money you are part of the problem…and we shall weed you out," he said, adding that they should not be "synonymous with corruption".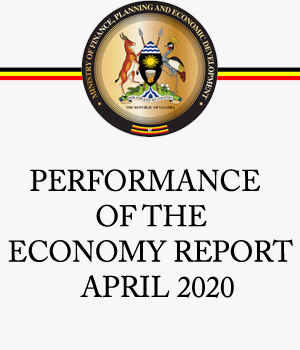 The head of the Judiciary cautioned them against compromising their integrity due to short-term gains. "We live in a glass bowl and the public is scrutinising us and our conduct," he said.
The Chief Registrar, Ms. Esta Nambayo, who supervises the lower bench, welcomed the new Judicial Officers to the bench, thanking them for accepting to join public service.
Ms Nambayo handed each of the Magistrates a copy of the Schedule of Duties for Registrars as well as the Uganda Code of Judicial Conduct. She urged them to read and understand the code of conduct as it will guide them both in and outside court. "Don't fear to consult and do not operate outside the law," she urged.
"We have issues of Judicial Officers communicating with the higher bench without informing or consulting their supervisors," added the CR, "As newly appointed Magistrates, you have been put under a senior Judicial Officer to guide you. Please do not fear to consult."
The function was witnessed by the Deputy Chief Justice, Alfonse Chigamoy Owiny-Dollo; Principal Judge, Dr. Yorokamu Bamwine; Permanent Secretary and Secretary to Judiciary, Kagole Expedito Kivumbi; and Ag. Inspector of Courts, Dr Immaculate Busingye.
Others were: Registrar Magistrates Affairs and Data Management, Isah Sserunkuma, Vincent Emmy Mugabo (Registrar Mediation/PRO), Boniface Wamala (Private Legal Secretary to CJ); Susan Abinyo (Deputy Registrar, Special Duties), Timothy Lumunye (Private Legal Secretary to PJ); and Aloysius Natwijuka (Personal Assistant to CJ), among others.