By Our Reporter
The former Attorney General Peter Nyombi who died on Sunday lived a life full of controversies during his tenure at the helm of the country's top legal seat.
The family of Peter Nyombi on Monday revealed that the former Attorney General will be laid to rest on Wednesday at his ancestral home in Nakasongola district. Peter Nyombi, passed away on Sunday evening from heart failure.
Born on April 1954 in Nakasongola district, Nyombi was elected MP for Buruuli County in 2001 and served as Attorney General between May 2011 and March of 2015.
However, during his tenure as Attorney General, Nyombi drew a lot of controversies where some members of the public opined that he was the worst government legal advisor ever.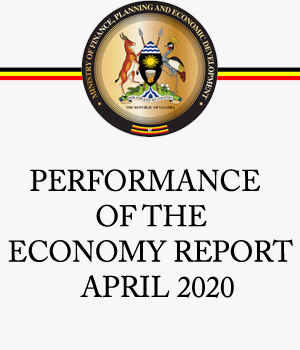 In 2013, Uganda Law Society suspended Nyombi and gave him a certificate of incompetence, but High Court later quashed the order after Nyombi petitioned court.
In 2014, a city lawyer Andrew Karamgi treated the legal fraternity that had gathered at the High Court premises to drama as he walked to the podium where Nyombi was giving his remarks and whispered into his ears before grabbing his speech. He was immediately whisked away by the police to the nearby Central Police Station to record a statement.
Karamagi's action came at a time when Nyombi was at logger heads with Uganda Law Society. The law society had resolved to suspend Nyombi for having allegedly misadvised President Museveni on a number of controversial issues, including the re-appointment of retired Justice Benjamin Odoki as Chief Justice and the appointment of Gen Aronda Nyakairima, a serving army officer, as Internal Affairs minister, before resigning.
Nyombi set a 'bad' precedent when he advised Museveni that late Aronda could still serve as a minister without retiring as an active army officer. Subsequently, Museveni later on also appointed Gen Katumba Wamala as state minister for Works without retiring from the army.
The public also questioned Nyombi's advice that Odoki who had attainted retirement age of 70 could still serve as Chief Justice.
In 2012, Nyombi clashed with Speaker Rebecca Kadaga over lawyer Severino Twinobusingye's constitutional petition. Nyombi then had sided with a petition challenging Parliament's resolution to force three ministers; Amama Mbabazi, Sam Kuteesa and Hilary Onek to resign over bribery allegations.
In 2013, Nyombi again clashed with Kadaga over expulsion of three rebel NRM MPs; Theodore Ssekikubo, Winfred Niwagaba and Muhammed Nsereko after he (Nyombi) said that the trio who had been expelled forom the party should leave parliament.
In 2017, Nyombi was also among the 36 government officials who shared the infamous Shs6bn golden presidential oil handshake. It is not a surprise that Museveni dropped him from cabinet in 2016.