The National Water and Sewerage Corporation Corporation has signed a memorandum of Understanding (MoU) with Water for People Uganda.
NWSC working with Water for People with support from the Water Research Commission (WRC), ICCO Cooperation and UNICEF Finland has been carrying out research in production of sludge briquettes for over 3 years now.
Speaking at the signing ceremony held at the NWSC Head office in Nakasero, NWSC Managing Director Dr. Eng Silver Mugisha said that the new technology will improve the lives of the people with better quality fuel and subsequently protect our environment.
"This is a very important milestone. We shall be able to convert the sewage sludge into fuel energy for coking, avoid charcoal, cutting trees and protect our environment for a better future.
Dr. Silver added that the NWSC has been producing organic fertilisers from the sewage sludge. The new technology is value addition to corporation and the economic development of the people of Uganda.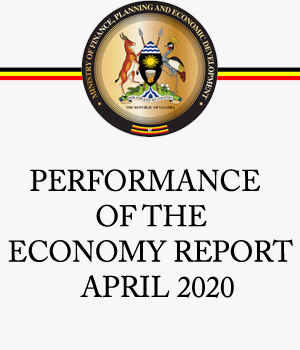 He added that the new technology is not a profit making business. This is a more sustainable way in dealing with sewage sludge and protection of the Environment." he said
He appreciated the Government of Uganda, the NWSC Board partners in USA, Water for People and other key players who have supported the idea from inception to roll out.
Water for People Country Director Cate Zziwa Nimanya appreciated the partnership with NWSC.
"We are bringing new technology country. The briquettes made from the sewage sludge will be used as fuel for cooking, avoid the cutting down of trees and protect the environment.
Cate added that Water for People has undertaken a 3 years research in the USA and in Uganda on the safety and use of the Biofuel.
"Briquettes made out of faecal sludge are better than the other briquettes we have been using. They don't hve ash like charcoal, cooks for longer hours and cheaper on the market."
The briquettes will be sold by vendors, markets and leading supermarkets across the country
According to statistics, a bag of timber based charcoal costs an average of UGX 70,000 and will keep a single burner alight for approximately 48hrs. UGX 70,000 will also buy 35 honeycomb sludge based charcoal briquettes and give a total of 210 hours of burning time. The briquettes are 4.4 times more cost effective than the normal charcoal.
Dr. Silver Mugisha added that the corporation is looking at smart engineering solutions to improve the lives of the people of Uganda.