Federation of Uganda Football Associations (FUFA) has unveiled new kits for the national senior team men and women (Crested Cranes).
The momentous event took place at the Mandela National Stadium board room on Wednesday, October 10, 2018.
The event to unviel the new kit was graced by the FUFA President Moses Magogo, who was flanked by; Justus Mugisha (first Vice President), Darius Mugoye (second Vice President), Chris Kalibala (Executive Committee member), Airtel Uganda Limited marketing and brand manager Remmie Kisakye.
Uganda Cranes kit is in red, white and yellow colours with a V-neck design having the three national flag colours (Black, yellow and red) running down in an ivory format.
The kit has been manufactured by Mafro and was designed by Umar Mukasa, who emerged as the best in a competition set by the federation and monitored by the FUFA Marketing department headed by Rogers Byamukama (FUFA Marketing committee chairman) and Esther Musoke (FUFA Marketing Director).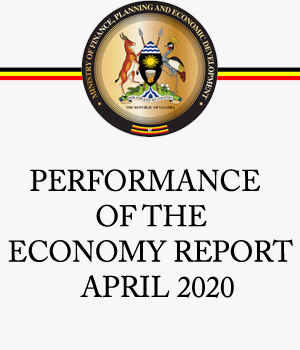 Mukasa will earn himself annual free access to all Uganda Cranes home games and a cash reward of Shs 2.5M.
Addressing the media during the jersey launch, the FUFA President Eng Moses Magogo narrated the process upon which the successful person was reached.
The FUFA President also thanked the designer, manufacturer and all those involved to ensure the final product is up to standard.
"This is another occasion that we come here to complete what we promised. The manufacturer for the Uganda Cranes new kit is Mafro. We would like to thank the manufacturer for the work well done. We are in very close talks with the kit sponsor" Eng. Moses Magogo stated.
Uganda Cranes main sponsors Airtel Uganda Limited were also ably represented at the launch.
Remmie Kisakye stated that they still have close memories with the retired jersey and hoped for the best with the new one;
"As Airtel Uganda, we are happy for this development. We have good memories when we started with the good jersey. The memories are very fresh. All the good things come to an end. We pray that the new jersey comes with luck as we seek to qualify for the Africa Cup of Nations" Kisakye remarked.

Uganda Cranes and Crested Cranes players show cased the jersey before the media as they were also engaged in a photo session.
There are other designs for the other teams Uganda U-23, U-20 and U-17.
Uganda Cranes will wear the new kit starting with the home and away games against Lesotho in group L AFCON 2019 qualifiers.