The body of former Attorney General Peter Nyombi will not be lowered inside the Parliament chambers for legislators to pay tribute to their fallen former comrade.
The Insider has exclusively learnt that the casket containing Nyombi's remains will only lie in state for public viewing at the Parliament lobby, but will not be taken to the chambers as has always been the norm.
Peter Nyombi who served as Attorney General between May 2011 and March of 2015, passed away on Sunday evening from heart failure.
On Tuesday afternoon, the Clerk to Parliament, Jane Kibirige, in a notice announced that the body of the deceased will lie in state on Wednesday morning before the casket is transferred to Nakasongola district where he will be laid to rest. MPs were thereafter supposed to hold a special sitting in the chambers to pay tribute to the deceased.
"The body of late Hon Peter Nyombi, the former Attorney General and MP for Buruli County in the 8th and 9th Parliamenrt, will be brought to lie in state at Parliament tomorrow, Wednesday 10th October 2018 at 10am," the notice from the Clerk to Parliament reads.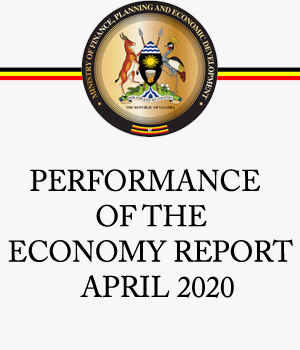 However, a few hours before Nyombi's body could touch down at Parliament, sources informed our reporter that his body will not be taken to the chambers. By press time, no official communication had been announced by the clerk to parliament over the abrupt change of program.
Mukono South County MP Muyanja Ssenyonga said that MPs will pay tribute to Nyombi when Parliament returns from recess in November 06.
Nyombi passed away without burying the hatchet with Speaker Rebecca Kadaga and their feud is traced way back in the 8th and 9th Parliament where the deceased served as Attorney General and Nakasongola County MP.
During his tenure as Attorney General, Nyombi drew a lot of controversies where some members of the public opined that he was the worst government legal advisor ever. It is no surprise that during his tenure as AG, he clashed with Speaker Kadaga.
In 2012, Nyombi clashed with Speaker Rebecca Kadaga over lawyer Severino Twinobusingye's constitutional petition. Nyombi then had sided with a petition challenging Parliament's resolution to force three ministers; Amama Mbabazi, Sam Kuteesa and Hilary Onek to resign over bribery allegations.
In 2013, Nyombi again clashed with Kadaga over expulsion of three rebel NRM MPs; Theodore Ssekikubo, Winfred Niwagaba and Muhammed Nsereko after he (Nyombi) said that the trio who had been expelled forom the party should leave parliament.