The State Minister for water Resources Hon. Ronald Kibule has Challenged Ugandan Youth to give attention to issues that develop the society and uplift their livelihood rather than politicking.
Speaking while meeting a section of youth in Mukono, Kibule said that there are several good government projects that can transform the young blood but it's unfortunate that some have become adamant to embrace the golden opportunities.
He added that it's wrong to allege that president Museveni is Uganda's problem yet he is the main personality behind the move that is developing and uplifting the Peal of Africa's status day by day.
The Mukono North lawmaker also challenged the section of Youth drunk of Hon. Kyagulanyi Ssentamu's ideology of raising against the State to think twice since it's likely not to bring anything good for our society but hunger and misery.
"It's true president might have government Uganda for a long period of time but that doesn't mean that he is a bad person. Our country is not in a leadership, economic or any other form of crisis but on a smooth itinerary to superb prosperity." The Youthful minister stated adding that bringing Hon. Bobi Wine to replace president Museveni is practically wrong.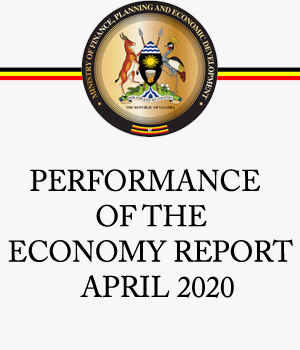 Minister Kibule joins hundreds of Ugandans that have described the celebrated Ghetto Gladiator as a good and influential leader but not yet ready to become president of Uganda now.
Last month, the senior presidential adviser on media and public relations John Nagenda challenged Kyadondo East Member of Parliament Hon. Kyagulanyi Robert Ssentamu alias Bobi Wine to invest his precious time in lobbying for better services for his constituents instead of venturing in political rifts.
Naganda notes that Bobi Wine still needs enough time and coaching as far as the political arena is concerned.
"This young man Kyagulanyi, if he goes another 15 years and was being seriously couched by somebody I think he could probably do it but I laugh when people say he's ready to take over a country." He said.