If they are not with us, 'naffe Katubejjeko' is a Statement one of the Forum for Democratic Change (FDC) top leaders whispered to me shortly after former Leader of opposition Hon. Winnie Kiiza Bihande was uprooted prematurely from the parliament's Juiciest office.
This much sounded like a joke but it started manifesting when the interaction other party leaders continued. On discussing with one of the Muntu diehards, he decried of isolation, malice and being accused of frustrating the party progress. When asked on the final decision they would do, he angrily said, "I now don't care about what happens in FDC now I'm tired. Though I belong on the FDC ticket, that doesn't matter anymore, whether our supporters get divided, that's of my business but all I want is have a party that will respect and treat like their own."
On 23rd September, This Investigative website run an Inside story about the Najjanankumbi home of Forum for Democratic Change (FDC) indicating that the seasoned politician Dr. Kiiza Besigye, Hon. Patrick Amuriat were at Crossroads over the fate of former party president Gen. Mugisha Muntu.
Yes, FDC distanced its self from this story and one of its top party leaders who doubles as Former Leader of Opposition Hon. Phillip Wafula Ogutu made a protest comment on our Facebook page saying the our story was false and baseless. Well that was his opinion but we trust our sources because before two days elapsed, Gen. Muntu had declared that he was quitting Uganda's leading opposition party and the some lawmaker made contradicting statements.
It's according to my interactions with the pro-Muntu FDC lawmaker that the mega exit was so inevitable and bound to happen at all costs.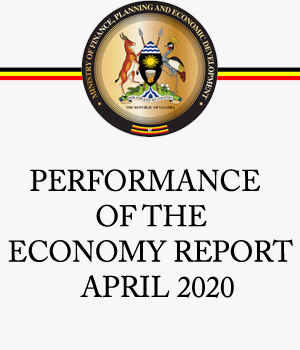 Our previous story was indicating how the new bickering was then between the new party leadership headed by Eng. Patrick Amuriat Oboi and the legendary politician Dr. Kiiza Besigye over his dealings with Gen. Mugisha Muntu someone the four time presidential candidate never wanted to late go.
According to our Insider, Amuriat's stay at the helm had developed mega cracks that had resulted into growing suspicion at different levels as he continues to accuse the four time presidential candidate for dining with Gen. Mugisha Muntu, 'the mole'. It was also said that the new FDC President was still unhappy with Besigye for keeping good rapport with his nemesis, a thing that is worrying his team to pounce on a chance to be the party's Presidential candidate come 2021 General Elections.
Our Insider added that though the public was holding a perception alleging that Gen. Muntu and Dr. Kiiza Besigye are at cross roads, this is just a myth but the duo are still tight, occasionally meeting and making phone calls like it has always been something that made Amuriat insecure to an extend of arraying some informers to keep him posted on what transpires between the two. This was a success and the Kumi born managed to officially slit the two longtime allies.
"I have been in FDC for more than 15 years now, but if there people you can't understand in our party is Dr. Kiiza Besigye and Gen. Muntu. They are so reserved and you will never know anything about them unless they decide to tell you. Those people have moved their Journey together and know more than any other person does in FDC so once Amuriat sees them together, he immediately thinks that they are planning his downfall." Our Insider said.
By virtual of being the party President, our sources reveal that the Amuriat is still hatching aspirations to become the FDC Presidential candidate come 2021 but the most challenging bit is that Besigye's mega endorsement seems to be taking ages. However now that Muntu is out, it is the Najjanankumbi house finally in order, Amuriat can now swing in air-conditioned office and breathe like he has made it in life.
Muntu Exit.
It's coming to a month since the departure of former Party president Gen. Mugisha Muntu however news coming in indicates that the team that remained at Najjanankumbi is still in endless series of celebrations. Though they have not openly roasted a bull and empty some bottles wine, unlike the time when some party stayed in events of intrigue and suspicion, the environment has slightly harmonized though with minimal hope taking over the country's top most office, (presidency) come 2021. One of the members is quoted saying that "It's too bad we are now few but thank God we united."
Now that the Muntu's pressures and the 'moles' are gone, the focus has now remained at reestablishing an intensive audit of all FDC members. According to the party secretary General Hon. Nathan Nandala Mafabi's two weeks' ultimatum: 'Choose between FDC and former party president Mugisha Muntu' will be climaxing next week.
Mafabi insists that the party is going to carry out a membership audit following the dramatic severing of ties between them and the group led by Maj Gen Gregory Mugisha Muntu. Muntu, once a party president for five years, quit FDC last week following what he called irreconcilable differences.
"This is to request all party leaders and elected officials on the party mandate to indicate to the party in writing whether they are still members of the Forum for Democratic Change within fourteen days; non-response will be treated as renouncement of membership." He stated.
Who Benefits from this, FDC or New Formation?
The law prohibits change of parties before at least one year to the next general election. Mafabi's threat of a non-response being synonymous to a renunciation of membership may not come to much in terms of ejecting the Muntu-leaning MPs from parliament.
Going by the Supreme court ruling in the NRM rebel MPs (Theodore Ssekikubo, Muhammad Nsereko, Wilfred Niwagaba and Barnabas Tinkasiimire versus the NRM), court ruled that an elected MP cannot lose his/her position by simply being expelled from a party. Therefore expelling would be creating more amongst the opposition forces.
However With the emergence of Hon. Robert Kyagulanyi a.k.a Bobi Wine, one would believe that this would be an opportunity for party cohesion in preparation for 2021 General Elections but if they still want to point their against each other, there is no doubt FDC is creating support for the Mubanda Wakaba and Jaja Yoweri Kaguta Museveni.