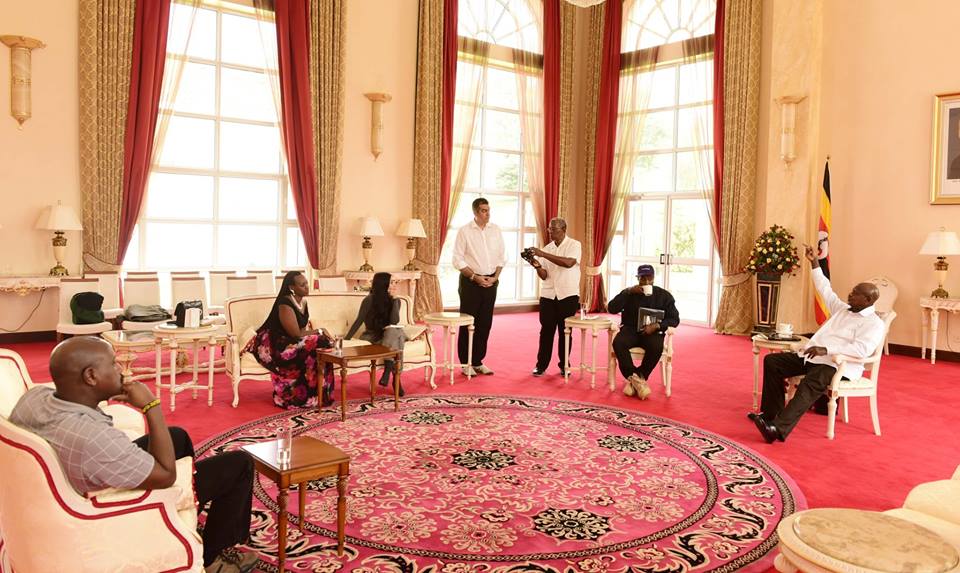 President Yoweri Kaguta Museveni has this afternoon met celebrated American stars Kanye West and his wife Kim Kardashianr at State House.
Museveni welcomed entertainment stars and discussed on how they can promote Uganda.
"I held fruitful discussions with the duo on how they can support efforts to promote Uganda's tourism and the general arts. I thank Kanye West for the gift of white sneakers. Enjoy your time in Uganda. There is no country more beautiful than the Pearl of Africa." Museveni stated.
Kanye arrived in Uganda last week along with his wife Kim Kadarshian and rapper Big Sean.
These are camping at the Chobe Safari Lodge in Western Uganda, where they are shooting videos for the singer's latest studio album Yandhi.