Monday evening pushed Ugandans into mixed reactions following the unrealistic resignation of the Kampala Capital City Authority (KCCA) executive director Jennifer Semakula Musisi.
The 21-page letter dated October 15, 2018 was directed to President Yoweri Museveni and Musisi says she will cease being executive director of KCCA effective December 15, 2018.
In the same letter she also cited the challenges of failing to reconcile competing political interests the KCCA strategic plans and policies. She also highlighted the inadequate funding by government and as such KCCA was unable to meet the government and public expectations of city development and service delivery.
As the African proverb stipulates the tales of a climbing money, "the higher a monkey climbs a tree the more you see his nakedness". It's said that Jennifer's juicy career succumbed to the gigantic opposition that grew every time and again.
Though for over seven years Musisi has been one of the most powerful figures in Kampala city politics, one can't ignore the fact that on aggregate Lukwago has some victory achieved.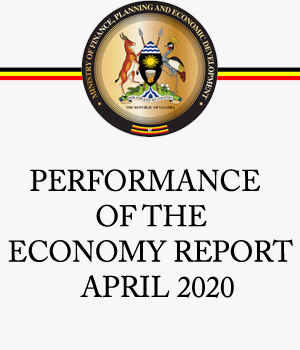 Since her appointment, She has fought battles which were especially aiming at eliminating the celebrated lord mayor Erias Lukwago from the arena.
Lukwago first became a threat after the historic 2011 general elections when he won the hotly contested race with over 80%. Immediately after the elections, a section of the Buganda loyalists started sweet talking Lukwago contest against president Museveni and with emergence of the violent Walk to Work campaign led by seasoned politician Dr. Kiiza Besigye, Lukwago sailed through as a 'true son of the revolution.' When he restlessly supported the cause.
This was the time when Jennifer Musisi together with Hon. Frank Tumwebaze Minister of Kampala/Presidency (then) openly declared war against Lukwago resulting into his illegitimate impeachment from office. This impeachment is still being challenged in court with the lord mayor seeking over shs 500m compensation from the Kampala City Council Authority (KCCA).
During this, Musisi was not sowing seeds of roses but throwing tones of red pepper in a fresh wound. As a result, public controversy, hate and mistrust intensified at city hall something that has never healed till the abrupt Monday evening uncelebrated departure.
It should be noted that President Museveni first appointed Musisi in 2011 on a three-year contract. The contract was renewed for the third term in April 2017 amidst rumours that Musisi had submitted her resignation during her second term after being accused by some National Resistance Movement (NRM) politicians including Museveni himself for causing massive electoral loss for the ruling party in the city due to her high handedness approach.
In the past, Musisi regretted taking up the KCCA job and her tenure has been marred by endless bickering between her technical wing and the political wing of KCCA.
Before joining KCCA, Musisi worked as commissioner legal and board affairs at the Uganda Revenue Authority. She has been one of the highest earning civil servants taking home more than Shs 40m per month.
Musisi becomes the second to leave office since Jolly Kaguhangire was pushed out of the Uganda Investment Authority (UIA) job in July 2018. Unlike Musisi who chose to resign, Kaguhangire was interdicted.
The UIA board, during its 51st meeting on June 26 suspended Kaguhangire for three months starting June 26. The board, chaired by Emily Kugonza, interdicted Kaguhangire on grounds of abuse of office, insubordination, misleading and lying to the board, non-compliance with implementation of the strategic plan, and closure of office without authorization, among others.