Questions on whether the Kyarenga concert is to happen or not are still unanswered following the recent series of letters from different stakeholders ranging from the Uganda police saying, promoters and the Mandela National Stadium management.
According to the Police letter dated 16th October 2018 indicates that Namboole is booked till next year implying that Bobi Wine Concert seems to be hitting a deadlock.
This has made the organizers of the much anticipated Kyarenga concert start panicking looking for alternative venues that will suit their audience since news coming indicates that the issuing of entry tickets had already started some days back implying that if this concert is foregone, then the team will have to refund millions and suffer advertising and booking loses.
According to our Insider, Bobi Wine is restlessly moving from meeting to meeting to fight a solution for this mega career disaster.
By press time, organizers have started suggesting venues like Wankulukuku stadium but the biggest huddle is coming from the management led by it's chairman Kiryoowa Kiwanuka a renown staunch NRM supporter who may not easily offer green light to the controversial concert.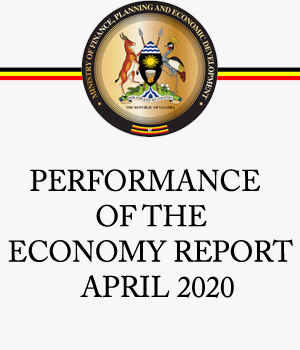 Lubiri, Mengo is another venue and Bobi Wine being a darling to the Mengo government, chances seem to be trailing steadily.
Kololo Airstrip would have been the best plot but the existence of worries that this move might be frustrated by the government is also making the Bikwase Kyagulanyi Singer dizzy thus developing the plot to unwrap longtime nemesis Moses Ssali aka Bebe Cool at Kiwatule Recreational Grounds. According to the planners, It's said that ever since Bebe Cool started holding events at his father's venue, the place has never gotten filled up to capacity therefore this would be another opportunity to reweigh the celebrated Music giants.
"The venue is big enough and the good thing is that its owned by Mr. Bidandi Saali not his son. For your own information, Bebe Cool has nowhere he gets involved far as issuing permission at the venue because the management is led by a different team whose motive is to make money therefore I doubt if they can let us down." A source at Firebase said.
Well Busabala would have been another venue for the ghetto president because it's big enough to handle the massive audience that might turn at the Kyarenga concert but we all know that this venue holds his 26th December show which also aims at showing how powerful he is musically.
This implies that taking Kyarenga Concert at Busabala means that he will have cpmpromised the mega annual 26th December event and with all the pressure of tickets being sold out the numbers might be larger than the expected at Busabala. Remember Busabala belongs to Bobi wine and he has any right to have a concert there but he would prefer another venue because it has it's specific organizations and plans to offer something new with a spiced political taste.