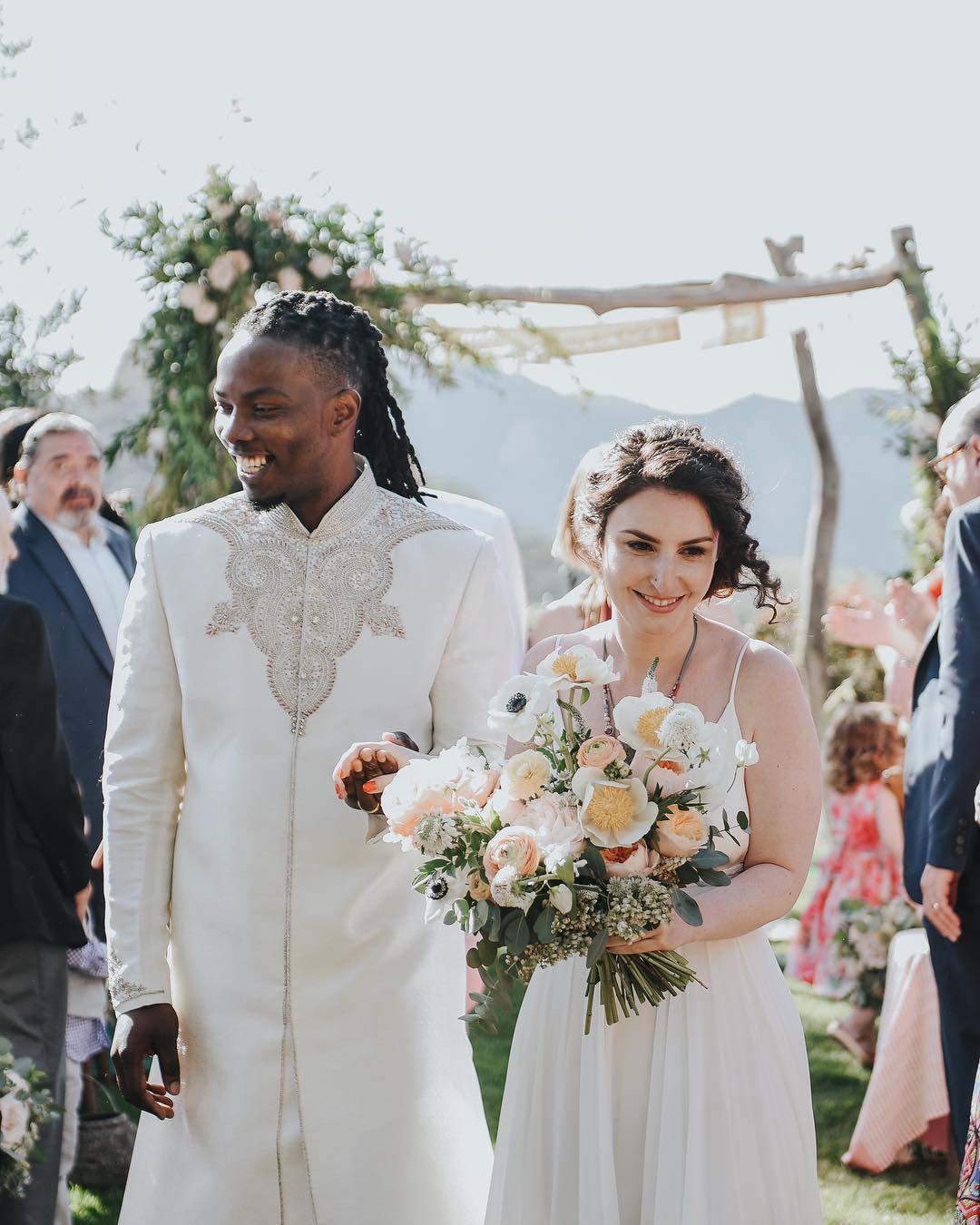 Uganda legendary rapper, Founder of Baboon Forest Entertainment and Nsimbi Music record label Ernest Nsimbi aka GNL Zamba has finally  tied the knot with his longtime fiance and music partner called Miriam Tamar in a very expensive wedding.
The two are both in the music industry and they have a couple of songs together, even though GNL traveled to USA a few years ago and joined the acting career, it is also believed that Miriam was another reason for him to leave Uganda as he wanted to be with her.
The wedding was attended by a few a friends and most of them were whites which meant that the groom had a few friends and relatives on his wedding. "I always knew it was a matter of time before I put a ring on it for when you find a precious jewel, you keep it," GNL said in an interview after the wedding.
Ugandan rapper GNL is currently still based in the United States of America with his wife, Tamar.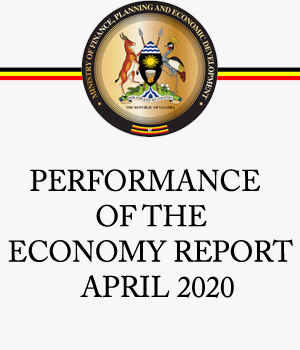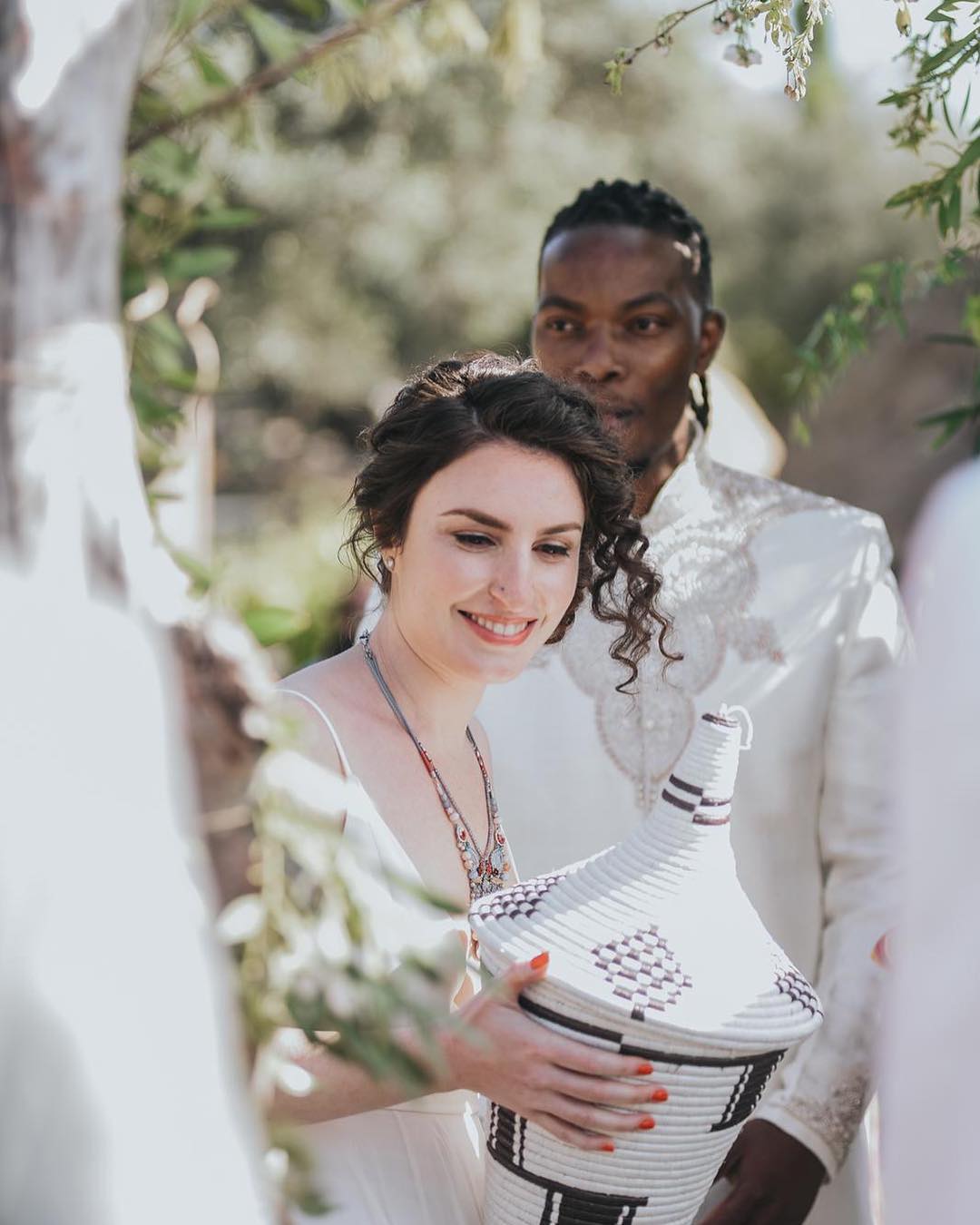 "My love, you are my ever bloom. The journey continues and I'm grateful to have you by my side 🌺🌻🌺 gnlzambagram, Nothing compares to celebrating your love with the people you love," Miriam commented.
The two have been leaving together for some time, they shifted from Uganda to go and start life in the us where Tamar is a citizen, these have had projects together with their latest album dubbed "Nsimbi"