The wealth of Bank of Uganda (BoU), Deputy Governor, Louis Kasekende has been exposed.
This comes at a time when the IGG Irene Mulyagonja is probing the wealth of several Bank officials including BoU governor Emmanuel Mutebile. Mutebile and Kasekende's wealth probe follows another investigation against former director supervision Justine Bagyenda.
The Leadership Code Act 2002, requires that all public servants and leader are required to declare their wealth to the IGG.
In his declaration form of Income, Assets and Liabilities form presented to the IGG, Kasekende who earns a salary of Shs45m per month and Shs13m allowance has multi-billion properties in leafy suburbs of Kampala and Wakiso districts.
In the details of assets on undeveloped or vacant land, Kasekende reveals that he is the rightful owner of Plot 3 Gaba Close valued at Shs2.1bn, Plot 1475, Lubowa Est in Wakiso (Shs2bn), Plot 12 Corporation Rd, Ntinda (Shs390m), Plot 2 Bukoto Rise, Naguru (Shs1.3bn), Plot 2B Makindo Lane, Kololo (Shs2bn) and Buloba plot 706 Block 314 (Shs500m).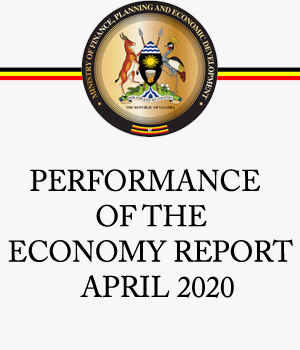 With the exception of Buloba plot which contains his residential home, Kasekende has built commercial houses on each of his plots of land all valued at Shs7.69bn.
In his declaration form, Kasekende also added that he collects rent of up to $13,233 (about Shs50m) per month.
Kasekende says that he was able to obtain the above listed assets from his gratuity payments from BoU, AfDB and World Bank. Other sources include; loans from BoU, DFCU, Standard Chartered Bank. Kasekende holds 3 bank accounts at Standard Chartered Bank with one being a shilling current account which he holds together with his wife, Edith Kasekende and another being a current dollar account which he still holds with his wife. His third account is also a current dollar account which he holds with his son Andrew Kasekende.
He also holds two bank accounts with Barclays Banks and another account with Stanbic bank bringing it to a total of 6 bank accounts.
Kasekende also holds an account with Bank-Fund Staff Federal Credit Union in Washington.
Kasekende also declared that he owns three personal vehicles that is; Mercedes ML350, Mercedes S320 and Toyota Hilux all valued at Shs60m.