The Minister for Kampala Hon. Betty Namisango Kamya has warned the city Lord mayor to stop exaggerating the departure of Mrs. Jennifer Musisi from the office she has held for 7 years.
Speaking to the Media this afternoon, Kamya says it's improper for Lukwago to mock and carryout ironic celebration as if what has happened is a new thing.
Kamya insist that Lukwago's acts and statements have caused security threats and fears among several officials at City Hall something that is uncalled for.
Immediately a day after Musisi announcing her intensions to resign, Lukwago described her a big time tyrant who preferred to be feared as opposed to being respected.
He said that Musisi promoted impunity and in the process committed many acts of corruption and financial impropriety which are going to be investigated through special auditing process.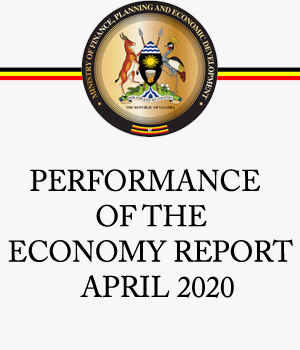 Lukwago says that swimming into over Shs700bn which she controlled and expended without ever being audited.
"Musisi ignored all the organs of KCCA and as well as Public Service Commission and in the end recruited hundreds of employees at City Hall who have dubiously been earning billions in salary. To such employees, Lukwago said.
The celebrated lawyer says staff audit is going to expose those who dubiously got employed in KCCA and having circumvented the provisions of the Employment Act, Musisi resorted to hiring her not so well qualified cronies on four months contract basis which she kept renewing for an eternity.
According to Kamya, she will not allow Lukwago to shake people that have been diligently doing their duties since the authority is on smooth path.
"KCCA is governed by law and not an individual, allaying fears of job insecurity at city hall will not be accepted. Insecurity undermines service delivery." Kamya said.
She also warned the street venders not to be tempted to come back on Kampala city Center Roads since the enforcement team is willing and set to tackle trespassers.
According to the 21-page letter dated October 15, 2018 was directed to President Yoweri Museveni and Musisi says she will cease being executive director of KCCA effective December 15, 2018.
In the same letter she also cited the challenges of failing to reconcile competing political interests the KCCA strategic plans and policies. She also highlighted the inadequate funding by government and as such KCCA was unable to meet the government and public expectations of city development and service delivery.
It should be noted that in the past, Musisi regretted taking up the KCCA job and her tenure has been marred by endless bickering between her technical wing and the political wing of KCCA.
Before joining KCCA, Musisi worked as commissioner legal and board affairs at the Uganda Revenue Authority. She has been one of the highest earning civil servants taking home more than Shs 40m per month.