Uganda Red Cross with support from the Belgian Red Cross have been among the first to take relief aid to the families affected in the Thursday landslides in Suume Parish, Bukalasi Sub County-Bududa district. Following last week's heavy down pours in the area, River Suume burst its banks forcing large volumes of water, and rolling boulders down the slopes. These destroyed and washed over 139 households and 43 lives have been lost.
The distribution happened on Sunday during prayers held for the victims at Bukalasi playground in Bududda. The Hon. Prime minister launched the distribution and appreciated Red Cross for always working with government to support during such emergencies
"Our friends in the Red Cross have always been with us, running to rescue people in such emergencies and giving a hand like they are doing today. We identify with the affected families and hope that this small assistance helps you cope with this trying situation" said Hon. Ruhakana Rugunda, the Prime Minister of Uganda.
Items worth Ush 50M were given out and these included; Soap, Blankets, tarpaulins, kitchen sets, jerry cans and so on. Over 680 people benefited from the distribution
"I lost everything. I and my brother were running a shop with motorcycle spare parts and other mechanical items. On Thursday afternoon we heard boulders rolling, I was away from the shop as I watched it being smashed and washed by the rolling stones and running water. I thank the lord that my brother who was in the shop managed to run away but survived with terrible injuries that he is still nursing wounds at the hospital. With these items, I can now start afresh" said Lawrence Mlumba, one of the beneficiaries.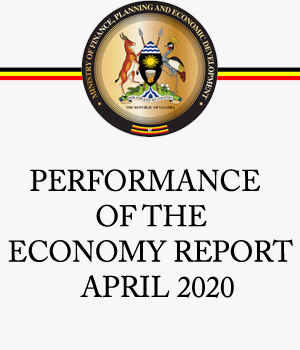 A big number of people remain stranded with no homes and property in this area. More bodies are expected to be found and the search and rescue teams are still digging and monitoring the river. A big number of the affected people are children. Ango John is 14 years old and he lost his uncle in the landslide. He was the only adult John stayed with. Today he stays at a nearby health centre since he has no home to go to. He was among the beneficiaries of the relief distribution
"My uncle and our house perished in the mudslides on Thursday. He is the only one I had. I am grateful to the disaster response team who registered me for these things. I at least now have where to start from" said John
According to Irene Nakasiita, the Head Communications at Uganda Red Cross, Red Cross teams have been on ground since the incident happened and have helped compile an assessment report which guided and informed the distribution
"The first body was discovered by one of our community volunteers working with the district search and rescue team. So we have been here from the start. Today we are distributing relief support to the affected families as indicated by the assessment report. Our teams remain on ground to continue the search for the missing persons as well as continuous sensitization of people on issues of climate change, disaster risk reduction and offer psychosocial support during this traumatizing period" said Nakasiita.
Bududa is known among the top disaster prone areas in the country but calls from government for people to relocate have always fallen on deaf ears. In 2010, over 350 people died in this area and hundreds of households were buried. The same happened in 2011 and 2012.
On 17th October, Uganda Red Cross will launch a local emergency appeal to the public to raise 1.5 Billion to further support the affected communities in Bududa