At the start of this year, The Inspector General of Government (IGG) said she was looking into the assets and liabilities of at least 100 top Bank of Uganda (BoU) officials, including the Governor, Emmanuel Tumusiime-Mutebile and his deputy Louis A. Kasekende.
In the declaration form, Dr Kasekende says he picked loans from commercial banks and used his statutory salary, savings from research, gratuity payments and travel allowances to build rentals and acquire the assets.
The Leadership Code Act 2002 requires all specified leaders to declare their Incomes, Assets and Liabilities to the Inspector General of Government.  The Code prohibits conduct that is likely to compromise the honesty, impartiality and integrity of leaders or conduct that leads to corruption in public affairs and it imposes penalties on leaders who breach the Code.
"We can investigate BoU because it is a public office.  The IG investigates procedures, especially administrative, not technical….We conduct verification of the leaders' declarations whenever they declare. Our target every year is to verify 100 public officials. This time round, we have some BoU officials whose declaration is being verified and they are aware because we informed them," said the IGG spokesperson, Ms Munira Ali.
Its further revealed that BoU officials will be cross-examined in trying to verify whether the income, assets and liabilities were not acquired using stolen public funds however It is not clear whether the IGG started investigating the BoU officials in relation to the sale of Crane Bank.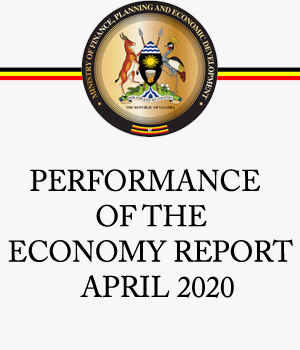 A recent  special Auditor General's report poked holes into the process leading up to the sale of Crane Bank and faulted the Central Bank for squandering billions of taxpayers' money in questionable expenditure purportedly to support the commercial bank's operations during the time it was under statutory management.

A leaked report by the Auditor General, Mr John Muwanga, submitted to Parliament recently, indicates that during the period Crane Bank was under statutory management after being taken over by Bank of Uganda, more than Shs12 billion was spent by BoU on lawyers and consultancy fees without following the procedures or any indication that the money was meant to revive the bank.
BoU ran the affairs of Crane Bank for three months (October 2016-January 2017) before they sold it to dfcu at Shs200b.
"I observed that BOU did not have a documented process of injection of funds to support CBL operations during the statutory management," the report reads in part.
The special audit was solicited by the Parliamentary Committee on Statutory Authorities and State Enterprise (COSASE) to guide a wider investigation the committee intends to carry out on the controversial sale of Crane Bank, formerly owned by tycoon sudhir Ruparelia.
In his declaration form of Income, Assets and Liabilities form presented to the IGG, Kasekende who earns a salary of Shs45m per month and Shs13m allowance has multi-billion properties in leafy suburbs of Kampala and Wakiso districts. His exposed wealth can procure about two Mulago Cancer Machines. According to Uganda Cancer Institute director, Jackson Orem, the second cancer machine expected to cost $3.5 million (about Shs 13 billion)
Because In the details of assets on undeveloped or vacant land, Kasekende reveals that he is the rightful owner of Plot 3 Gaba Close valued at Shs2.1bn, Plot 1475, Lubowa Est in Wakiso (Shs2bn), Plot 12 Corporation Rd, Ntinda (Shs390m), Plot 2 Bukoto Rise, Naguru (Shs1.3bn), Plot 2B Makindo Lane, Kololo (Shs2bn) and Buloba plot 706 Block 314 (Shs500m).
With the exception of Buloba plot which contains his residential home, Kasekende has built commercial houses on each of his plots of land all valued at Shs7.69bn.
In his declaration form, Kasekende also added that he collects rent of up to $13,233 (about Shs50m) per month.
Kasekende says that he was able to obtain the above listed assets from his gratuity payments from BoU, AfDB and World Bank. Other sources include; loans from BoU, DFCU, Standard Chartered Bank. Kasekende holds 3 bank accounts at Standard Chartered Bank with one being a shilling current account which he holds together with his wife, Edith Kasekende and another being a current dollar account which he still holds with his wife. His third account is also a current dollar account which he holds with his son Andrew Kasekende.
He also holds two bank accounts with Barclays Banks and another account with Stanbic bank bringing it to a total of 6 bank accounts.
Kasekende also holds an account with Bank-Fund Staff Federal Credit Union in Washington.
Kasekende also declared that he owns three personal vehicles that is; Mercedes ML350, Mercedes S320 and Toyota Hilux all valued at Shs60m.