From 19th October to 26th October, all active GOtv Plus customers will enjoy access to GOtv Max channels, as GOtv celebrates its birthday with its valued customers.
Speaking at the MultiChoice Uganda offices, Joseph Bogera, GOtv General Manager said, "As we celebrate GOtv's birthday, we credit our success to the value of quality content we offer. Keeping in line with our brand belief and promise to keep our viewers at the heart of everything we do and as a celebratory gift, GOtv Plus customers will be rewarded with access to the GOtv Max bouquet on us. Just by staying connected and paying their GOtv Plus subscription on time, customers will be rewarded with 7 additional channels on GOtv Max like FOX, StarLife, CBS Reality, ROK2, SS Select 4, SS Select 5 and BET."
Not only that, GOtv on 18th October launched two fantastic channels on its GOtv Max bouquet. The brand-new football focused SuperSport Select 5, and the popular international urban lifestyle channel, BET, now join the already vast array of quality channels on the GOtv Max package.
Bogera added, "GOtv is committed to delivering entertainment for the whole family to enjoy. With the on boarding of these two new channels on GOtv Max, we are confident that members of the family have an extended variety of African and International content to view. This is especially a significant time as families will be coming together for the upcoming festive season."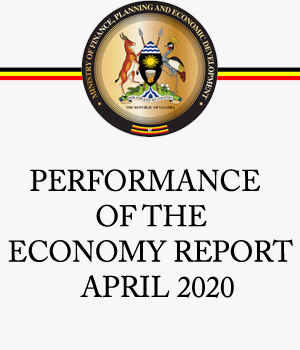 GOgetters who are football fans will have more matches to view with SuperSport Select 5, which will be the new home of Serie A on channel 336 for Uganda. Catch big clashes between Juventus, Roma, AC Milan and more on the channel dedicated to bringing you the biggest and best from the Italian teams. Viewers will also get the chance to see selected UEFA Champions League matches and highlights on the channel.
Customers on GOtv Max, will get to experience the thrilling and exclusive premieres of the best shows on FOX!  The hot line-up includes the popular and powerful hit television drama, Empire which stars the critically acclaimed Taraji P. Henson, Empire airs Thursdays at 19:55 CAT.  Also on FOX, is The Simpsons which airs on weekdays at 16:10 CAT.
StarLife, a new channel which guarantees a beautiful world of Bollywood entertainment. This channel showcases a fusion of the best family dramas, celebrity dance shows and blockbuster movies for the whole family to enjoy. Catch Waiting For Love weekdays at 21:00 on StarLife.
CBS Reality will keep viewers captivated, shocked and entertained with compelling documentaries and hard-hitting real-life dramas. For thrilling and entertaining African stories, tune into ROK 2 where customers experience the very best traditional and royal themed Nollywood movies and TV series, 24/7. Viewers can look forward to shows like Ojukwu which airs Mondays at 20:00 CAT and Somto airing on Tuesdays at 20:20 CAT.
BET will keep viewers entertained and informed on the latest celebrity, music, fashion and entertainment news. This channel boasts a variety of inciteful documentaries, movies and countless general entertainment shows.
GOtv Plus customers will also enjoy comprehensive coverage of major sporting events like La Liga Champions League on SuperSport Select 4.
Customers are encouraged to upgrade and stay connected to GOtv Max after the 7-day window to experience El Clasico, the popular derby between arch-rivals Real Madrid and F.C Barcelona on Sunday, 28 October at 16:15 CAT.  With seven additional channels on GOtv Max, customers can look forward to a range of incredible content – and it's all on US! There is something for everyone and plenty of viewing in store on GOtv.