As Ugandans Continue swinging in balance over the fate of the highly anticipated Namboole concert the 94th Federation of Uganda Football Associations (FUFA) ordinary general assembly passed a motion in harmony to applaud the president of the Republic of Uganda His Excellency Yoweri Kaguta Museveni.
This is aimed at welcoming his meaningful contribution to the beautiful game of football.
The motion to appreciate the head of state was raised by West Nile delegate Dr. Fred Chandi and wholesomely seconded by Norman Ssemwanga of Kireka Football Club and Rosebell Rwamuyamba from the referees.
"President Yoweri Kaguta Museveni has been a key factor in the development of football in Uganda. Therefore, I humbly request this August house to honour him in a special way. This is the best way to appreciate him for the job well executed over the years" Chandi stated in his submission in a packed main room of the hotel.
The FUFA President Eng. Moses Magogo welcomed the idea and also said that the federation is an independent nonpolitical affiliated body.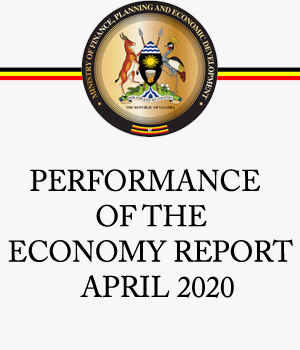 This comes at the time while the country is enfolded with controversies following the decision by the FUFA to block the occurrence of the highly anticipated Kyarenga concert of famous opposition lawmaker and musician Hon. Kyagulanyi Robert Ssentamu alias Bobi Wine.
According to FUFA, concert expected to take place a week before the international match between Uganda and Cape Verde might destroy the stadium thus costing the national team a huge burden. However this since then has raised a lot of mixed reactions with people alleging that its government pushing FUFA to frustrate the music concert of the self-proclaimed Badman from Kamwokya.
According to Bobi Wine, this is not an attack on Bobi Wine. It is an attack on all of us. It is an attack on music, on the arts, on business, on free expression and on our livelihood as citizens.
"To the administrators of Namboole stadium, officials of FUFA and others who are used in these kinds of dirty games, please know that Ugandans are watching. No matter how much pressure you get from the regime, always do your job without fear or favor. Namboole belongs to Uganda. It is not private property. The positions you hold there are public positions. You must never use them against the people. For the past years, the Government of Uganda has remained committed to the cause of supporting football and generally sports development in the country." He added.