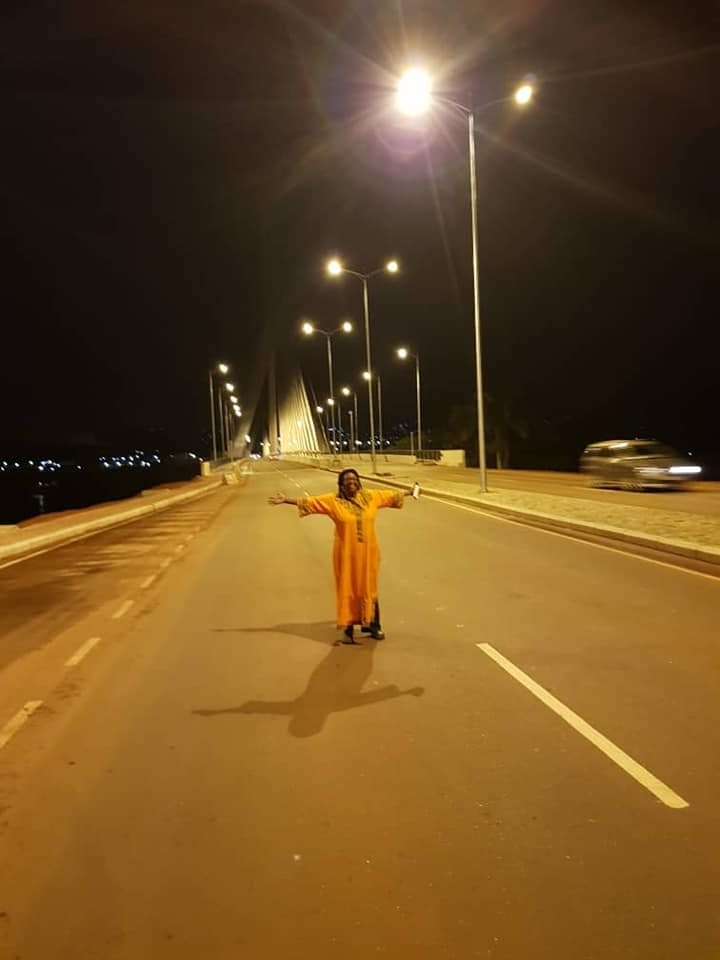 Makerere University academician Dr. Stella Nyanzi yesterday evening went against all odds when she performed rituals in disguise of commissioned the newly constructed Jinja Bridge.
Nyanzi who was traveling from Bududa district where they had delivered relief to the landslide victims, the Mother of twins claimed that president Museveni gave a boring speech thereby enanting the new form of commissioning.
"He was his usual old boring self-reading history, blowing his own trumpet and thumping his chest about how he has really built the bricks and mortar needed to develop Uganda. Yawn! Now, last night, I also commissioned this bridge in passionate style and fashion. I made love with the new bridge. I hugged the new bridge. I lay on the new bridge and worshipped the timeless Kiira gods, goddesses and God who have watched over the mighty River Nile through the eons." She stated.
Nyanzi claims that as she laid on her back, took in the cool night air and beheld the beauty of the Ugandan night, her hopes in Uganda's infinity was restored.