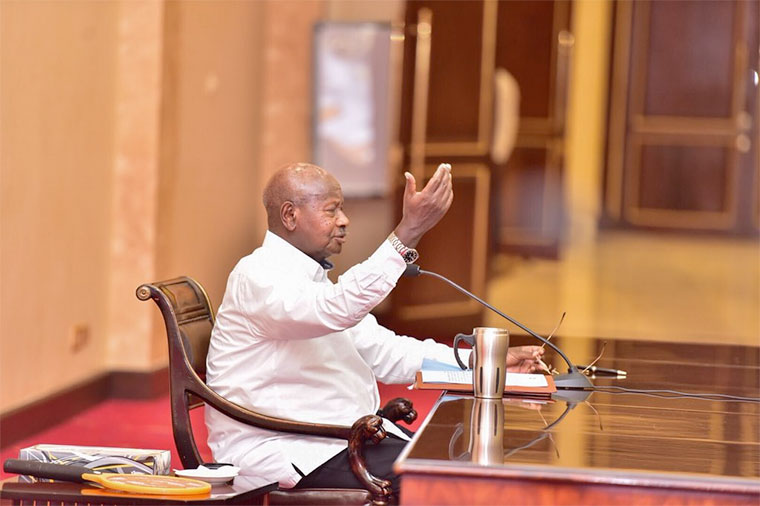 Speculations and tension continue to gather in the cloud as President Yoweri Museveni plans to reshuffle his cabinet soon than later.
Reports indicate that Museveni's young brother, Salim Saleh has gone on a retreat in the remotest village to present the cabinet list which could be released in early November. Museveni has not reshuffled his cabinet ever since winning his 5th term in 2016. Having recently reshuffled the RDCs and Deputies, Museveni is any time expected to announce the cabinet reshuffle as well.
However, goosebumps could to grip some ministers whose performance has been below average two years after their appointment.
In this edition, The Insider profiles some of the minsters who need prayers if they are to return to cabinet following their bad performance or controversies that have soiled their names while in office.
Betty Amongi: She is the minister of Lands, Housing and Urban Development. Despite being UPC, Amongi has had a torrid time during her tenure as minister. All this climaxed after she was summoned by the Bamugemereire's Land Commission for alleged grabbing of Departed Asians Properties Custodian Board.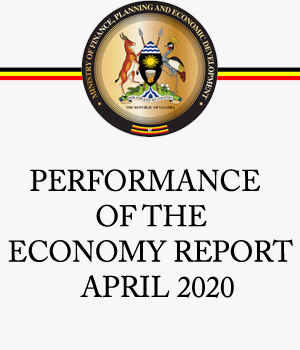 On May 23, Odonga Otto wrote to Clerk to Parliament, Jane Kibirige notifying her of his intention to collect signatures to censure Amongi for alleged mismanagement, abuse of office, wilful violation of the Oath of Allegiance and Oath of Minister in relation to the fraudulent disposal of properties under the management of the Departed Asians Properties Custodian Board. Since then Amongi's image has been on the rock and it will not be a surprise if Museveni dropped her.
William Byaruhanga: He is the Attorney General of Uganda. He is deputized by Rukutana Mwesigwa who seems to be doing most of the work including sitting in parliament and running ministerial errands. Records show that Byaruhanga has spoken on the floor of Parliament less than 5 times since the beginning of the 2nd session of the 10th Parliament unlike his deputy Mwesigwa who has spoken over 50 times. Byaruhanga is so elusive in the chambers of parliament especially after the passing of the Age limit Bill.
Aidah Nantaba: She is state minister for ICT. The former Lands state minister does not only dodge parliamentary sittings, but is also as silent as a graveyard. In fact, Nantaba is yet to be captured by the Hansard this session. Even during the voting for Age limit Bill, Nantaba was absent in the House. Even during the voting on controversial mobile money tax, Nantaba was again absent in the chambers and did not back government position despite being a minister.
Agnes Akiror Egunyu: She is the minister for Teso Affairs. Egunyu is one of the few ministers who have not yet made their maiden speech on the floor of parliament since the 10th Parliament started in June 2016. Egunyu who was FDC was named minister after she accepted to step down in parliamentary campaign in 2016 purposely to canvass votes for Museveni. Sources say that Egunyu who is an ex-officio could be dropped considering that she has already been rewarded for her role in 2016 and the seat is being warmed up for the likes of Capt Mike Mukula or Bukedea Woman MP Anita Among.
Denis Ssozi Galabuzi: Like minister Egunyu, Denis Ssozi Galabuzi, the minister for Luweero Triangle has also not made his maiden speech on the floor of parliament since the 10th Parliament. In fact, mid last year, a fellow MP mistook him for a stranger in the chamber only to be reminded by the Speaker that the purported stranger is a minister. Galabuzi is silent both in parliament and cabinet.
Ronald Kibuule: He is state minister for Water. Whereas Kibuule, one of the youngest ministers is so active in his sector, he is so silent on the floor of parliament. His presence was last felt in the chambers in the chaotic September scenes where he reportedly sneaked in with a gun during the age limit debate. Despite being a good mobiliser for President Museveni, Kibuule's arrogance and shoddy deals including rampant land grabbing could make him miss a spot in the cabinet.
Abdu Nadduli: Nadduli is the minister without Portfolio. Whereas he was so active during his times as Luweero LCV chairperson, Nadduli has been silent in cabinet and on the floor of parliament and not yet spoken since the 2nd session began. Nadduli also ex-officio was appointed minister to simply 'eat' after doing a good job for Museveni in the campaigns. There is a feeling that he has eaten enough and it is time to return to Luweero and retire.
Beti Kamya: She is the minister for KCCA-a newly created ministerial position. Kamya who was in the opposition (JEEMA) and contested against Museveni was rewarded after she begged Museveni for a job and pledged to work with him if appointed minister. Indeed, whereas she has not put up a good performance as minister, Kamya has surely had a share of her cake and this could be time to pack up.
Persis Namuganza: She is the state minister for Lands. Namunganza has been the most controversial minister in Museveni's cabinet. She has fallen out with several of her fellow cabinet ministers including Aidah Nantaba, her boss Amongi and Minister of State for Animal Joy Kabatsi. Namuganza is also in open war with Speaker Rebecca Kadaga who is in good records with the appointing authority, President Museveni.
Philemon Mateke: The 75year veteran politician is the Minister of State for Regional Affairs. Mateke is so rare at parliament that he has not yet made a contribution this session. But during the 1st session of parliament, Mateke contributed about 10 times.
Evelyn Anite: She is the Minister of State for Privatization and Investment. Despite being Museveni's darling, Anite was reportedly sent on forced study leave following allegations that she took $8m bribe from some investors. She has also been at the centre of controversy regarding the sale of UTL. Anite came to cabinet after she kneeled down and moved a motion at Kyankwanzi that made Museveni a sole candidate. In reward, she was offered a cabinet job. She was also outstanding during the age limit debate, but has also been faulted by NRM leadership for her foul language.
Jane Aceng: She is the minister for Health who was appointed after doing a good job during her tenure as director general of Health Services in Uganda. However, this good performance has not been exhibited in her 2year tenure as minister. In fact, sources say her junior, Sarah Opendi has been more instrumental than her and it is likely that she could take over as the boss in the next reshuffle. Aceng has also been criticized by many including MPs as being arrogant. Sources say that either minster Aceng or her Permanent Secretary Diana Atwine could be dropped from ministry of Health.    

The other ministers who according to a source will also be dropped from their current positions include; Peace Mutuuzo (state minister for Gender), Gen Edward Wamala (State minister for Works). Gen Wamala is set to be elevated to a full cabinet position. Others include; Atwoki Kasirivu(minister for Economic Monitoring),