NBS's Odong Stanely commonly known as MC Ollo has managed to make girls forget about the old handsome media personalities like Gaetano Kaggwa. His handsome looks cant go unnoticed which has made him to easily get to the top of his media career aside from his unmatched talent.
The self-proclaimed TV King started out on his emceeing career quite early. For many years, Ollo has been a casual face at most teen events like Kadanke, Buzz Teeniez Awards, Zzina Sosh, Debwaz, among many others. Those are the same platforms that provided him the opportunity to showcase his talent.
However, he has experienced many challenges some of which involve girls from high school hitting on him. According to Ollo, he ignores these girls because he is in a happy relationship.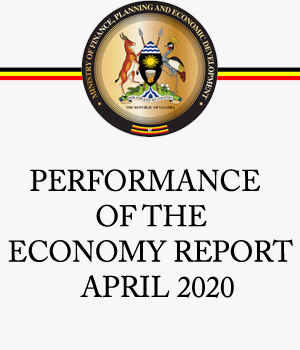 Ollo also rubbished the claims that he has been sleeping around with girls from high school, a rumor that has been in media for quite a long time. He also adds that he is in a happy relationship with his girlfriend and that they are both virgins.
"Yeah, I have a girlfriend, we are both virgins.  Yeah, anyway, not everyone as sort, I don't sleep around with people, it's costly, HIV, STIs, transport . Have read about them, they are very deadly,"  he revealed.
"I actually am an activist, this is the exact message I tell the students when am with them, don't go around hitting with these celebrities, they will use you and leave you. I don't hit on these girls in high school," he said.
Ollo adds that although he talks to these girls in school, some trash his advise and go ahead to lure him into falling in their trap. He puts his life into God's hands so that he can avoid the temptation that they come with.
"But the sharp ones usually hit on me, but I get to teach them to stay focused in school. It's very possible to get tempted, but I don't get closer to these temptations, I'm the earthly version of Jesus Christ of Nazareth," he revealed.
Aside from being on TV, OLLO also caries out fashion and commercial modeling for a few closets, organizes events, acts in commercials, does film acting and also did a movie- tele documentary about the Uganda Martyrs, he is also an entrepreneur into whole sale business especially fashion related.
Much more, Ollo has engaged himself into promoting  positive living, living without violence amongst the youth through art in his new project called the #Olloexperience.
"It's called the #OlloXperience Campus Lituation and silent disco, it's happening on the 9th Of November. It's going to be a silent disco event, all actions will be on headsets featuring DJ Ali breezy, Oliviel MC, DJ Obzera, Methia and many more acts. We'll have different appearances from comedians and artists, to also talk to the youth about positive living, living without violence, and that's the major aim. Youth love arts and music, this is how we plan to reach them…
It will happen next to Multitech business school at Hello Darling Bar and restaurant, parking and it's gardens.  It's marketed by Ouma marketing and Ack," he said.
It should be noted that MC Ollo, real names Odong Stanley, was born not so many years ago to Ayoo Margaret and Anying Geofrey. His father died when he was barely three years old. Since that time, Ollo has lived through the iron hands of a single mother with his two sisters; Cathy and Nancy.