On Wednesday, hundreds of youths from all corners of Kampala convened for the annual National Youth Skills Development Expo at Uganda Museum.
Despite an early morning shower that destroyed tents, the youths recollected their efforts and endured a tough weather to exhibit different hands-on products that excited their guests. This 6th Annual Expo under the theme "Youth- Creating a Better Uganda" was organized by Young Advocacy Foundation Uganda (YAFU), an entity intended to address the continually waning hope among the youth and other stakeholders to pursue their dreams in their communities and their country.
During the expo, European Union in Uganda Head of Cooperation, Cédric Mere pledged that the EU will continue to provide youths with skills to provide sustainable employment because, "The youth of Uganda is not the future but the present."
"There is no time to waste, it is not about preparing the future but addressing the challenges of today because youth form over 60% of the population," Mere said.
Mere said that in Uganda, 2 out of 3 businesses go bankrupt before reaching their first year.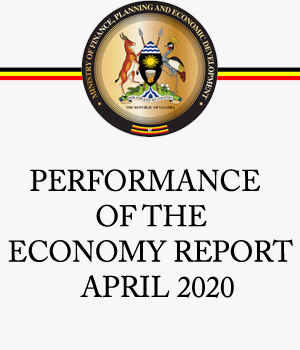 "So we must find innovative ways to sustain our business. Setting up small business has potential of creating employment but only if it is nurtured well, business guidance is paramount, it needs mentoring and advice," he said.
US Embassy, Spokesperson Phil Dimon urged Ugandan youth to be proactive both in entrepreneurship and good governance of the country, saying that the youth should openly speak about the injustices in the country including corruption that has ravaged the country and Africa at large.
On the other hand, KCCA minister Beti Kamya challenged the youth into creative and innovative thinking adding that government is ready to support their projects for sustainable development. She also urged youths not to sit on their talents, but rather put them into use.
"Everything now an opportunity including the grass we step on. Just challenge your mind and say what can I do with this. The mindset is that get out of the traditional box. When labour laws were started, they said don't employ young people, but today young people are allowed to think beyond their boxes," Kamya said.
She said that government has provided Shs5bn for residents of Kampala to do urban agriculture and urged them to embrace the program.
James Okwi, Associate Director, YAFU emphasized on need to embrace agriculture which is the backbone of this country's economy.
"We want young people to know that they can also be employers and indeed some young people employ others. Agriculture is a backbone of this economy and it's a profession, it is no longer for peasants.
Most of the people who are doing well are in agriculture, look at Sudhir, his banking sector has collapsed but he remains the biggest exporter of flowers making him one of the richest," Okwi said.
Other dignitaries who attended include; former EALA Speaker Dan Kidega, State minister for Youths Florence Nakiwala Kiyingi and others.