The Bududa district local government has asked parliamentarians to push government to implement the 2012 Cabinet resolution to resettle residents out of the landslide prone areas.
The resolution on urbanization would involve government buying land from low lying areas and setting up social services like hospitals, schools and roads and resettle people now living along the mountain slopes.
The Parliament Committee on Human Rights chaired by Hon. Jovah Kamateeka (NRM, Mitooma district) is currently visiting Bududa following the recent landslides that claimed over 40 people's lives. The Committee travelled to assess human rights concerns and interventions by government in protecting the rights of those affected by the disaster. It also sought to ascertain the nature of relief assistance provided to affected areas, and the conditions of the victims.
Bududa district Chief Administration Officer, Samson Natsambwa, told MPs that the district lacked a disaster management fund meaning that it depended on the central government and NGOs in times of disasters.
"As a district, there is no disaster management fund reserved and in such catastrophes we rely on central government relief and NGOs," said Natsambwa.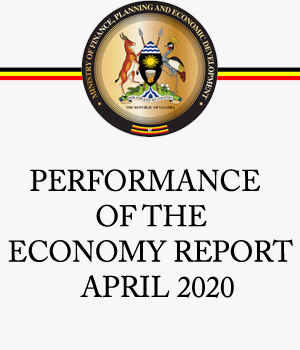 In the proposed urbanisation plan, government would buy land in a safe location and subdivide it into plots before allocating it to families. In this option, the resettled families would however, continue farming on the landslide prone areas.
Government also considered other options including the establishment of large resettlement schemes in Bugisu region and supporting resettlement in any other parts of the country.
The LCV Chairman, Wilson Watila, however said that some people living in the vulnerable landslide areas were unwilling to move from their ancestral land due to sentimental attachment to the mountains. These claim that the land offered to them for resettlement was not suitable for agriculture, as it is not as fertile as the mountain side.
"People were being moved from fertile mountainous land to areas that are extremely flat and on which farming conditions are extremely hard," said Watila.
He said that harsh weather conditions unsuitable for agriculture and soils requiring fertilizers had forced people, who were relocated to Kiryandongo after the 2010 landslides, to return to Bududa.
Watila said that 60 bodies had been recovered, and over 1,000 people were displaced while an unknown number is still missing.
"Up to date, people are still reporting missing relatives; this year, we have had 67 landslides; it is only this last one that resulted into death. In the previous years every landslide caused fatalities," Wilson added.
The district leaders warned of more landslides, deaths and displacement in the area and recommended a full resettlement package on top of resettling people to new areas.
The 2,868 acres of land bought by government at Shs8 billion in neighboring Bulambuli District to resettle families who were affected by landslides in Mt. Elgon region have remained unoccupied since 2012.
"Why should people continue to die of things we know? Why don't you consider forceful evictions for the high risk families to save lives?" Hon. Kamateeka asked.