The Speaker of Parliament, Rebecca Kadaga, has warned Kamuli district leadership against "selling jobs" available in the district service commission.
Speaking during the delayed Independence Day celebrations held at Bugeywa Primary School in Kamuli, Kadaga said she had received reports of the malpractice and corruption in the local government.
"I have heard that Kamuli district service commission sells jobs; I warn you.  I am not going to tolerate this corruption, I will report you for investigation," said Kadaga.
The function was held on Thursday 25 October 2018.
Kadaga also said that she had received reports pinning Kamuli Hospital for selling mattresses, beds and medical equipment meant for the facility.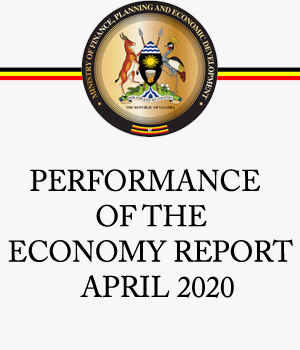 "I have been told that all the beds, mattresses and other medical equipment I donated to Kamuli Hospital have been sold," she said.
In 2016, Kamuli Hospital was one of the three health facilities together with Kakuuto and Kalangala that benefited from an assortment of medical equipment worth about Shs1.4 billion from Medshare International in the US.
The District Health Officer, Dr. Aggrey Batesaki, however explained that the medical equipment disposed of was sold lawfully.
"There were old beds and other items at Kamuli Hospital that have been sold following the Public Procurement and Disposal of Public Assets Act," said Batesaki.
At another function, the Speaker advised women leaders in Kamuli district to take interest in the forthcoming NSSF loan scheme to improve agriculture.
She said that the loan scheme, which will be launched next month will benefit women especially in those in the agriculture sector.
"I encourage you to apply for the NSSF loans as soon as you hear of the launch in November," she said.
Kadaga was speaking at the swearing in of Kamuli district women council leaders at Kamuli Municipal Council on Thursday.
She pledged support to the women council programme on keeping girls in school saying "we cannot exhaust the talk on the need to keep girls in school."
"We are going to start the manufacture of re-usable sanitary towels at Nawanyago Technical Institute to enable girls keep in school," she said.
The Chairperson National Women Council, Faridah Kibowa asked the Speaker to push government to increase funding for women councils, which she said, are financially constrained to carry out their mandate.
"We want Parliament to legislate on increasing funds for women councils. The current funding is limited. We do not want to be like previous councils whose term expired without substantial impact," she said.
Kibowa further asked Kadaga to lobby Operation Wealth Creation to supply cows to women groups as a means of empowering them.