The Minister of State for Works and Transport incharge of Works, General Katumba Wamala, has likened Uganda's geographical location and it's economic strategic development as 'a roundabout' in the region calling for the construction of viable roads network interlinked to all neighbouring countries to boost it's economic growth.
"Uganda is like a roundabout in terms of trade in this region. It has to be accessible by building excellent and viable roads to all its borderlines." Gen. Katumba said.
Gen. Katumba Wamala was today speaking at the closing ceremony of a one month long training course of 120 trainees of the UPDF Engineers from the National Enterprise Corporation (NEC) on road construction, use and maintenance of equipment at Sera Kasenyi Military Training School, Wakiso district.
The assorted road equipment worth USD 135 millions sourced from Japan Bank of International Credit (JBIC) in which the participants trained on included: six motor graders, five wheel loaders, five excavators, five bulldozers, twenty nine different types of rollers, thirteen dump trucks. Other are; cargo cranes, low bed, mobile workshop trucks, bitumen spreader and water bowser among others.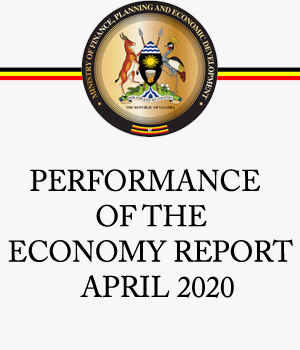 Minister Katumba noted that the army has been able to participate in various development activities in the country like road construction and other key infrastructural development because of the prevailing peace. "Participation of the army in building national infrastructure is good as there is no more war and the human resource has to be kept busy in other fields", he noted.
He further challenged the trainees to take seriously construction works because much of the constructions ongoing in the country is still being done by foreign contractors a trend he says should be reserved to favour Ugandans.
He wondered What foreign contractors have that our Ugandan engineers don't have, he implored the trainees to take up the task of maintenance of equipment adding that in Uganda, nothing is undoable.
He applauded them for joining the right profession with great skills because it qualifies them for employment opportunities elsewhere even after retirement.
The Chief of Defence Forces, Gen. David Muhoozi, in his speech read to the trainees by the Commander of Air Force, Maj Gen. Charles Lwanga Lutaaya, appreciated the commitment of the leadership of the Ministry of Works and Transport for allocating the 70 road construction machinery to UPDF for a noble cause of building capacity for National infrastructural development.
The Managing Director of NEC, Maj Gen. James Mugira said that it is a pride to the nation that the trainees who have fully undergone road works equipment operational skills will benefit the country and a lot of expectations is on them.
The Under Secretary in the Ministry of Defence, Mrs. Edith Butuuro was happy to note that the nation is now beginning to realize the benefit of acquiring very important road works machinery after a long time which she said is a critical element that contributes substantially to national economy.
The trainees were awarded certificates, a lifetime achievement that would get them employment opportunities after retirement from active service.