Business nearly came to a standstill this morning after two pigs bearing poster of Dfcu Managing Director Juma Kisaame were dropped outside Bank of Uganda (BoU) premises in protest.
In the video, this youth is seen carrying the pigs with their hind legs as the innocent animals screamed on top of their voices in vain. The pigs were 'dressed' in posters of Dfcu Bank boss, Juma Kisaame.
Dfcu's Kisaame has been under fire after a leaked bank statement of account went viral indicating that the senior banking executive had $40 million (Shs148,000,000,000) on his Bank of Africa account.
Dfcu has also been in the spotlight ever since they 'bought' Crane Bank from BoU in a process that Auditor General says it wasn't transparent given that Dfcu was the valuer turned purchaser of the same bank.
Dfcu is said to have negotiated with authorities at BoU to buy Crane Bank Limited at Shs200 billion but as per AG report, only Shs90 billion has so far been paid to the central bank.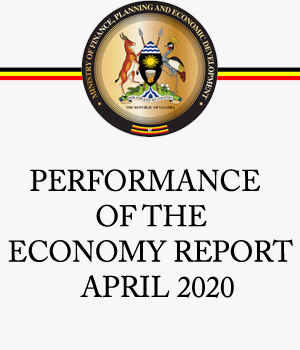 Meanwhile, the parliamentary committee on Commissions, Statutory Authorities and State Enterprises (COSASE) is currently probing BoU Governor Emmanuel Mutebile and his deputy Louis Kasekende over closure of 7 banks. The probe kicked off last Thursday but hit a snag after BoU officials appeared without supporting documents to the closure of the banks. This prompted them to ask for more time to present the documents on Monday (today) and the probe will resume on Friday.
The defunct banks include; Teefe Bank (1993), International Credit Bank Ltd (1998), Greenland Bank (1999), The Co-operative Bank (1999), National Bank of Commerce (2012), Global Trust Bank (2014) and the sale of Crane Bank Ltd (CBL) to dfcu (2016) at Shs200bn.