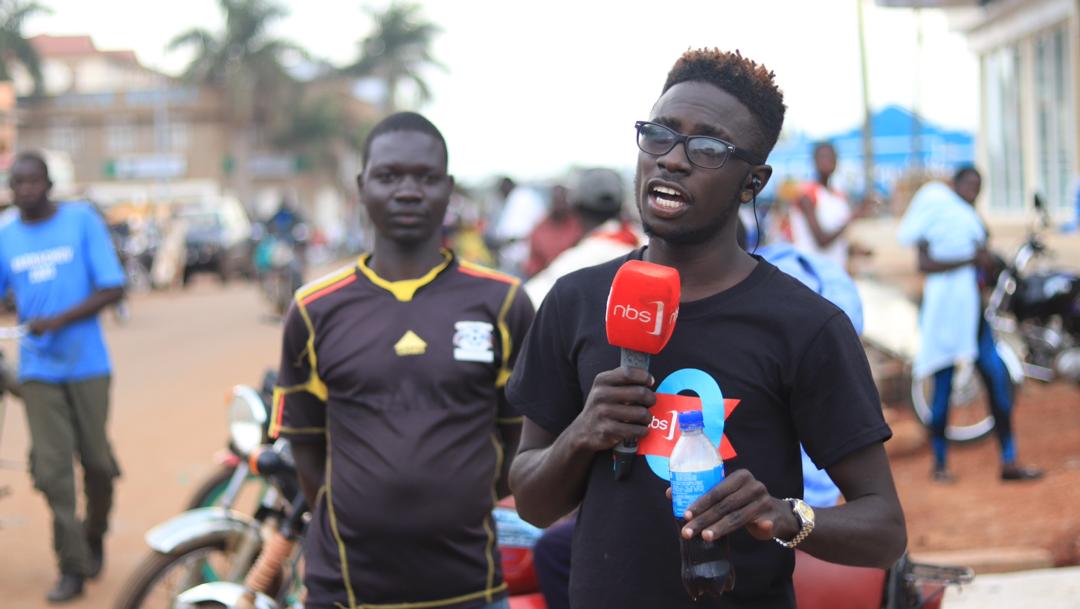 Television presenter and MC Stanley Odongo alias MC Ollo is no joking subject when it comes to what he wants, just recently at an event held at the national theatre where he was the mc, Ollo went public and started begging for car from the minister of tourism Honorable Kiwanda Suubi.
"Honorable am also another loyal Muzukulu still using Safe Boda, Most of my fans have cars but I'm  still struggling with 'Footsbish'. Save Omuntu Wawansi and buy me a car, however old it will be, I will be grateful for the offer and definitely Vote well come 2021." Ollo jokingly delievered his 'Bizibu Family'.
Mc Ollo is the host of the most influential Teens Show the Youth voice on NBS TV. He is organizing a silent Disco dubbed Ollo Experience at Hello Darling Bar opposite Multitech Business School. Let's pray he gets enough gate collection so that he can raise the money and buy himself a car instead of begging.
Ollo we know even a Tuku tuku or Vits can't do you bad!!