First Lady and Minister of Education, Janet Kataaha Museveni has revealed that there will not be any special exams for the pupils who missed Primary Leaving Examination (PLE) that started on Monday and ended on Tuesday.
Media reports revealed that over 20 pupils missed PLE for various reasons among them include; non-registration after school administrators allegedly fleeced off with the money.
MPs on Tuesday tasked the Ministry of Education and Sports to explain what remedies have been put in place for students who were forced to miss PLE. This comes after following reports that at least 20 primary seven pupils of Bahrain Nursery and Primary School at Buseyi Village, in Iganga District failed to sit for their PLE which started on Monday and end on Tuesday.
Reports alleged that the pupils failed to sit for the exams after the school administration allegedly connived with Ministry of Education officials and misappropriated money meant for their registration.
In her statement, Education minister, Janet Museveni acknowledged that indeed pupils from the said school and others at large missed the PLE exams for various reasons including ill health and non-registration- a number which the ministry is yet to establish.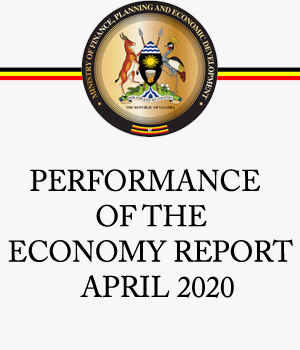 "A number of candidates that did not sit the exams for various reasons such as drop out after registration and ill-health will be known after attendance records from all 13027 centres are analyzed. However, some pupils did not take the examinations because they were not registered," Janet said.
Janet said that 20 pupils from Bahrain Nursery and Primary School did not sit for exams because the school is not registered by Uganda National Examination Board (UNEB) as an examination centre.
Media also reported that 5 and 6 other pupils from Busenya Junior School and St Peter's Primary School in Butambala district respectively missed the exams, but Janet says that the ministry is yet to verify this information.
On whether the ministry is considering setting a special exam for the affected pupils as requested by some MPs, Janet said it is unlikely that UNEB will administer remedial exams to the affected pupils because it is tedious considering that, "exam process starts with registration of candidates from March in a year and ends in June then preparation of exam setting, moderation, typesetting, printing, packing, distribution and field conduct of the examination papers."
"Candidates of a particular year should be accessed using the same instruments to ensure uniformity in grading. Administering a different examination therefore to a group that did not sit is creating another examination within the main examination. It is not a good practice internationally," she said.
Janet added that giving another examination can only be done when the examination body cancels the main exams due to factors that render the exam invalid like errors or widespread exam malpractice.
"Giving another examination sets a dangerous precedence as school directors will be tempted to swindle funds for registration with knowledge that another examination is possible. Schools can start creating excuses for not presenting candidates if they know that there is always another chance. The whole process will be seriously abused," she said, adding that it also comes with time and cost implications.
MP Ssegonna puts Janet on order not to assume how many pupils missed instead of putting remedial actions while MP  Agaba Abbas said a lot remains unanswered from Janet's statement.
"Where is the problem, why did they miss, why weren't they register? Is it because of the administration then we should deal with them," he said.